Montblanc Launches Its First Headphones, Summit 2 Plus Smartwatch
Montblanc has unveiled its first set of headphones: the wireless, noise-canceling MB 01 Smart Headphones.
Built for luxury, the Montblanc MB 01 Smart Headphones cost cost $610. The headphones combine elegance and functionality. Made of fine materials like aluminum, silicone and leather, they weight only 280g and are fitted with the right acoustics to provide "an immersive sound experience," according to the company. They support active noise cancelling and Google Assistant.
The headphones offer over 20 hours of battery life. Equipped with Bluetooth 5.0, a proximity sensor and aptX technology, Montblanc MB 01 headphones ensure stable connectivity while the sensitive 40 mm neodymium dynamic drivers deliver the Montblanc signature sound. Created in collaboration with sound expert Alex Rosson, a co-founder of the audiophile company Audeze, the headphones are attuned to those who seek balanced sound and ergonomic tactility to accompany their travels, business or leisure.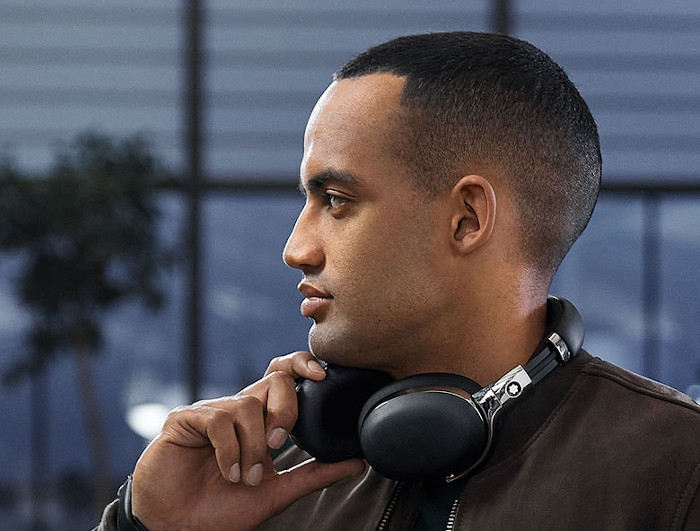 The headphones charge via USB-C and support multipoint connections in case you want to have a simultaneous connection to two devices. They have proximity sensors that automatically pause or play music. These over-ear headphones include a USB-C-to-3.5mm cable that you can use to plug into devices that still use the traditional headphone jack.
The headphones come in three colors: brown, black, and gray.
Features
Weight: 280 G
Proximity Sensor (automatically plays/pauses audio when putting the headphones on/off)
Connectivity: Bluetooth 5.0 (Multipoint, 10m range), Wireless and Wired. Connectivity to Smartwatch.
Button: On/Off Switch, Volume, Pause/Next/Previous, ANC Button, Assistant Button.
Others:10-20.000 kHZ; < 32 ohm impedance, 90-100 dBm sensitivity, THD < 1%, adaptive aptX and AAC codecs
Montblanc also announced the the Summit 2 Plus smartwatch.
The gadget uses a Snapdragon 3100 chipset, and it can last up to five days when you toggle it to display just the time, a mode that almost fully reduces its utility as a smartwatch. It will cost $1,170 when it launches, which is almost $200 more than the already-expensive $995 Summit 2.
This smartwatch comes with LTE capability out of the box via eSIM, though it only works with Verizon for now. New apps include a stress management app that parses data from the built-in heart rate sensor to give you feedback. It also made a new Travel Info app that provides you with at-a-glance information about your travels.