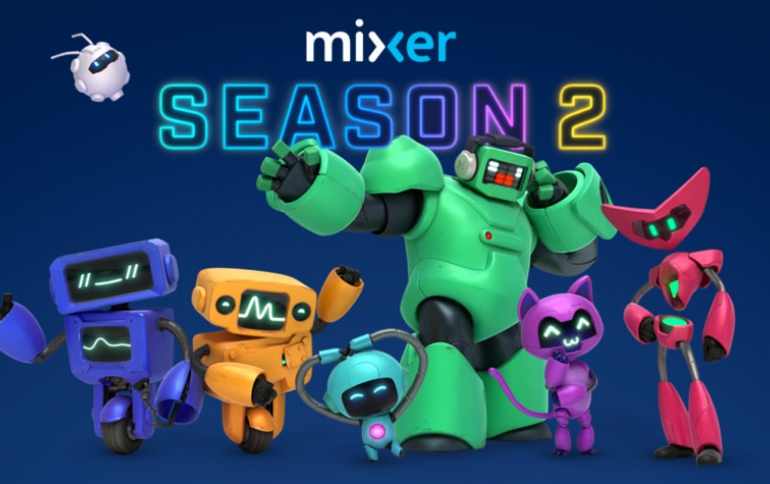 Microsoft Unveils Mixer Season 2 Video Game-Watching Platform
Microsoft is enhancing its Mixer video-game streaming service, which works with Xbox and Windows. Micer Season 2 is rolling out offering new features including more internal currency options and ways for users to pay their favorite streamers.
As part of Season 2, Microsoft is continuing to grow and refine the existing experiences with new video capabilities for streaming and viewing. The company is also investing in three new areas: expression, supporting creators through new monetization opportunities, and strengthening streamer communities.
The first and most visible change you'll notice are new forms of expression. There are now way more ways to participate in your favorite stream than just typing a message into chat. From sending Stickers and GIFs, launching celebratory Effects like fireworks and confetti, or rallying the community to keep digital beach balls bouncing, Skills provide new ways to express yourself while watching a stream. Want to tell a streamer they're awesome with a GIF? Now you can. And better yet, every time you use a Skill on a partner's channel, it supports that partner financially. Skills also update frequently, so there's always something new to use, unlock and collect.
Now, you can support your favorite streamer without breaking the bank by using Sparks. Earn Sparks just by watching streams, spend them on Skills and help partnered streamers reach milestones that give them real money payouts.
You can celebrate and show support with Mixer Embers, a new virtual currency that you can buy and use on high-value Skills. Embers will be a paid currency that goes a step further than Sparks and provides your favorite streamers with direct financial rewards and bigger celebrations.
On other platforms there are really only two forms of status in a streamer's channel: you're either a subscriber, or you're not. The Mixer progression system will reward your entire engagement with a streamer's community and on Mixer as a whole. You can level up by participating in chat, using Skills, earning Applause from other users, or simply coming back each day.
In addition, Microsoft is making several fundamental improvements to video capabilities:
Automatic bitrate switching will be turned on. Viewers have varying bandwidth at home or on mobile, and this feature will allow Microsoft to provide a more better viewing experience as a viewer's bandwidth fluctuates.
Microsoft is also providing more options for creators to use FTL streaming on a broader array of streaming software and devices by adding support for ingesting via the RTMP standard.
Lastly, Microsoft is adding a feature on Mixer to allow viewers to easily report any video-specific issues they see.
Today, you can dive into Skills and Sparks Patronage on Mixer. And then in the coming weeks and months, you'll continue to see new updates, including the addition of Mixer Embers and Progression.
With Mixer, Microsoft is trying to compete with Amazon.com's Twitch game dtreaming platform. Popular 'casters' can be lured away with more generous offers. Currently, Twitch has the eyeballs and their casters make a lot of money. If Microsoft wants to pay up, they can catch up.