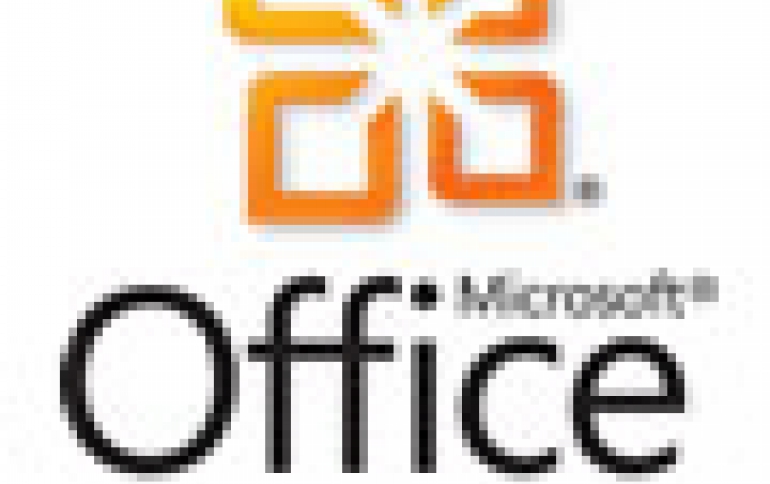 Microsoft Tool Allows Many Users to Co-author Documents Through The Browser
Microsoft closed the gap between its Office Web Apps and Google Docs today by adding co-authoring to the free Word Web App, letting multiple users edit a document simultaneously in the Web browser. Microsoft brought its Office software to the cloud with last year's release of Office Web Apps, although the company had not offer all the collaboration functionality you get from either Google Docs.

Office Web Apps had allowed multiple users to edit Excel and OneNote documents simultaneously, but co-authoring of Word and PowerPoint documents required the client applications. Now Microsoft's word processor allows browser-based co-authoring, functionality Google already offered with Docs.

The co-authoring requires users to save documents on SkyDrive, Microsoft's consumer service for sharing files.

"Building on the collaboration features already available in Word 2010 and Word for Mac 2011, co-authoring in the Word Web App on Microsoft's SkyDrive helps users collaborate with others on polished content without having to leave their web browser," the Microsoft Office Web Apps team writes in a blog post.

When users are co-authoring, they always have a real time view into who is making changes and where these changes are occurring. As soon as they begin typing, the corresponding section of the document is locked and others are notified, placing them in control and freeing others from distraction. Contributors can hit "save" at any time to see an updated view of all changes.

This works today across the Word Web App on SkyDrive, Word 2010, and Word for Mac 2011. However, Microsoft still lags Google in mobile functionality. While Google Docs in a mobile browser lets you edit documents, Microsoft's Office Web Apps in a mobile browser only lets you view them. To edit Microsoft documents on an iPhone or Android device, you have to open them in a third-party app, because Microsoft's mobile Office application is available only for Windows phones.