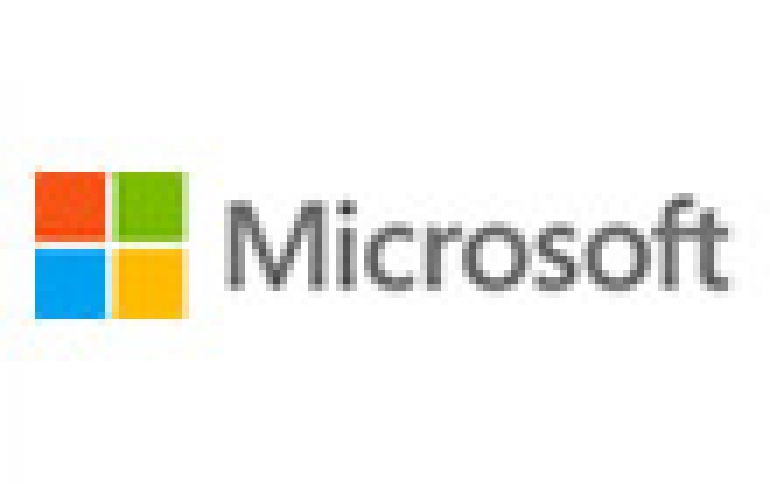 Microsoft Cloud Strength Highlights Fourth Quarter Results
The growth in its commercial cloud computing business helped lift Microsoft's quarterly revenue, despite the decline in the personal computer and mobile segments. The new and growing cloud business is one of the priorities for Chief Executive Satya Nadella, who took the helm of the world's largest software company in early 2014
Microsoft's revenue from its cloud businesses, which includes the Azure cloud platform and server software, rose 7 percent to $6.7 billion.
Revenue for Azure - which customers can use to host their website, apps or data - grew 102 percent.
These makes an annual "run rate" of $12.1 billion for cloud-related revenue, up sharply from over $8 billion a year ago.
Revenue in personal computing declined 4% (down 2% in constant currency) to $8.9 billion. Microsoft's Windows OEM non-Pro revenue grew 27%, outpacing the consumer PC market, and Windows OEM Pro revenue grew 2%. Surface revenue increased 9% (up 9% in constant currency) driven by Surface Pro 4 and Surface Book
On the other hand, Microsoft's Phone revenue declined 71%.
Microsoft also said that Xbox Live monthly active users grew 33% year-over-year to 49 million, and search advertising revenue excluding traffic acquisition costs grew 16%.
"This past year was pivotal in both our own transformation and in partnering with our customers who are navigating their own digital transformations," said Satya Nadella, chief executive officer at Microsoft. "The Microsoft Cloud is seeing significant customer momentum and we're well positioned to reach new opportunities in the year ahead."
Overall, Microsoft posted revenue for its fiscal fourth quarter ended June 30, adjusted for some one-time items, of $22.6 billion, up 2 percent from a year ago.
The company reported net income of $3.1 billion, compared with a loss of $3.2 billion, a year earlier.