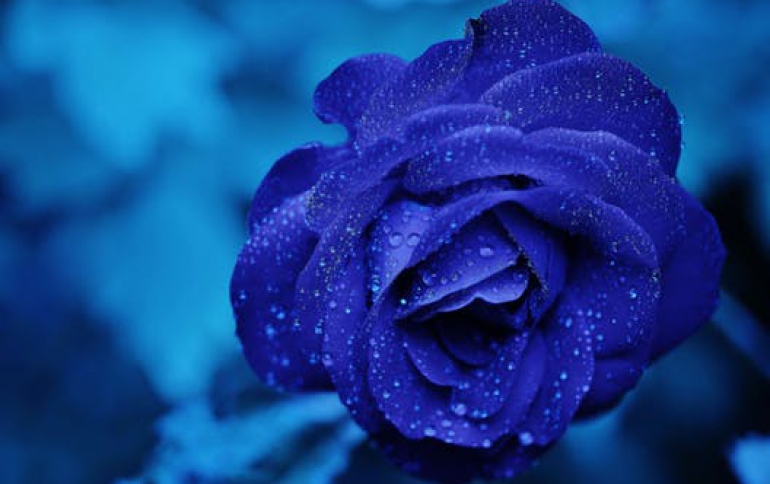 Microsoft chooses sides in DVD war
Microsoft has decided to support one of two competing formats for popular DVD recording technology, a decision that is intended to make the storage devices as easy to use as current CD burners and floppy drives. At its annual Windows Hardware Engineering Conference (WinHEC), Microsoft plans to demonstrate software and to provide technical documentation for incorporating the DVD+RW format into its Windows operating system, according to a Microsoft Web site detailing the schedule for the conference.

"This presentation explains how support for DVD+RW in Windows has been designed to become the standard storage solution for the PC and consumer electronics environments," reads the description of a presentation planned for next week's show. Microsoft will be adding support for DVD+RW into a future version of Windows, code-named Longhorn, according to the site.

The endorsement by the world's largest software maker could prove important in determining a winner in a long-running standards battle for DVD burners. Many hardware manufacturers find it easier and cheaper to build PCs that follow such specifications rather than risk breaking from the pack and supporting a technology that might wither.

"Microsoft's support of a format could precipitate a quicker adoption of a standard," said Mary Craig, an analyst at research firm Gartner. It "would almost ensure the success of the DVD+RW format potentially being the standard for PCs."

Many manufacturers are bundling DVD burners into high-end PCs, such as the top-of-the-line iMac, that write data in one of two formats: DVD+RW and DVD-RW. PC owners can also add the drives to their machines for about $500.

However, analysts say confusion over DVD compatibility remains an obstacle to expanding sales.

Hewlett-Packard, Dell Computer and others have already chosen the DVD+RW standard (along with the complementary DVD+R standard). But Apple Computer, Compaq Computer and several Asian manufacturers have championed DVD-RW, DVD-R and DVD-RAM.

As a result, consumers who burn DVD+RW discs on Dell machines, for example, cannot access the data on Compaq PCs with DVD-RW drives, and vice versa.

While Microsoft's endorsement seems to give a boost to the DVD+RW camp, the group pushing for the competing standard pointed out that the software company's blessing does not guarantee a victor. Microsoft supports a third technology, DVD-RAM, within the Windows operating system, but that support has done little to raise the profile of the DVD-RAM format, which remains a distant third in terms of consumer popularity. DVD-RAM is typically used to store data rather than video.

"The OS has to be format-agnostic. Ultimately, Microsoft can't dictate what consumers are going to use, and this is just Microsoft adding support for another format," said DVD Forum spokesman Andy Marken.

The DVD Forum, which supports DVD-RW, is not working with Microsoft to develop that format in the operating system, Marken added. "It's up to the individual (PC) companies to work on that."

Marken said the DVD Forum's stance is that adding support for other formats, such as DVD-R and DVD-RW, into Windows would only add to consumer confusion. "DVD-RAM does everything the floppy disk does, so there is no need to support other formats," he said.

In addition, there are third-party software developers, such as Software Architects, Roxio, Nero and Veritas Software, working on software to enable OS support of both DVD-rewritable formats.

A representative from the DVD+RW Alliance, the group backing the competing standard, declined to comment.

Still, Microsoft's stamp of approval is not trivial. For example, the company made a similar effort with CD technology, according to Greg DeMichillie, analyst with research firm Directions on Microsoft. While the move wasn't the sole catalyst to push CD technology into the mainstream, DeMichillie said, it did make the devices easier to use.

"It makes sense to integrate DVD-recording software to the OS; Microsoft did the same thing with CD technology," DeMichillie said.

Microsoft representatives were somewhat cryptic about the company's plans.

"Microsoft continues to evaluate ways to improve the CD and DVD reading and writing experiences in Windows, and believes that the best experience for the PC user would be a more versatile and familiar 'floppy-like' behavior, such as that offered by Mt. Rainier technologies incorporated by the DVD+RW media format," Microsoft spokeswoman Laura Wooster wrote in an e-mail.

Mount Rainier was formed by companies including Compaq, Philips Electronics, Sony and Microsoft to enable OS support of data storage on rewritable storage technologies. The group started its efforts in tying CD-rewritable technology to an OS and later finalized the Mount Rainier spec for DVD+RW, which set the format up for inclusion into Windows.

Microsoft's support for the DVD+RW format began in March, when Mount Rainier finalized a specification for DVD+RW.

However, the company has left the door open, if just a crack, for others formats, including DVD-RW.

"Windows will continue to support third-party solutions for reading and writing multiple formats, and will continue to evaluate native support of other media formats," Wooster wrote.

Microsoft representatives did not return calls for further comment.