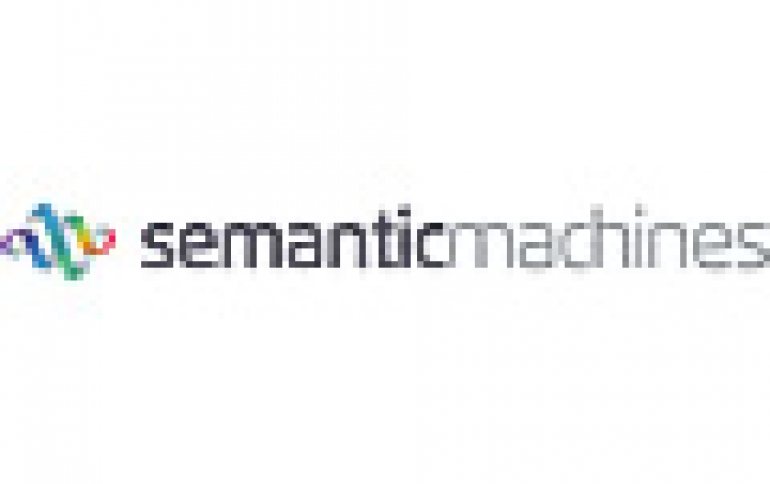 Microsoft Acquires Conversational AI Company Semantic Machines
Microsoft has acquired Semantic Machines Inc., a Berkeley, California-based company that has developed a new approach to building conversational AI.
AI researchers are still at the beginning of teaching computers to understand the full context of human communication. Most of today's bots and intelligent assistants respond to simple commands and queries, but aren't able to understand meaning or carry on conversations. For rich and effective communication, intelligent assistants need to be able to have a natural dialogue instead of just responding to commands - in what is called "conversational AI."
Semantic Machines' work uses the power of machine learning to enable users to discover, access and interact with information and services in a much more natural way, and with less effort.
The company is led by technology entrepreneur Dan Roth and two of the most prominent natural language AI researchers in the world, UC Berkeley professor Dan Klein and Stanford University professor Percy Liang, as well as former Apple chief speech scientist Larry Gillick.
Microsoft has driven research in the fundamental building blocks of conversational AI, such as speech recognition and natural language understanding, for more than two decades. The goal has been to expand our vision of computers all around us to a world where they could see, hear talk and understand as humans. In 2016, Microsoft introduced a framework for developing bots and the release of pre-built Cognitive Services for infusing speech recognition and natural language understanding into intelligent assistants.
Microsoft is further developing its work in conversational AI with digital assistant Cortana, as well as with social chatbots like XiaoIce. XiaoIce has had more than 30 billion conversations, averaging up to 30 minutes each, with 200 million users across platforms in China, Japan, the United States, India and Indonesia. Microsoft has also recently added full-duplex voice sense to a conversational AI system, allowing people to carry on a conversation naturally.