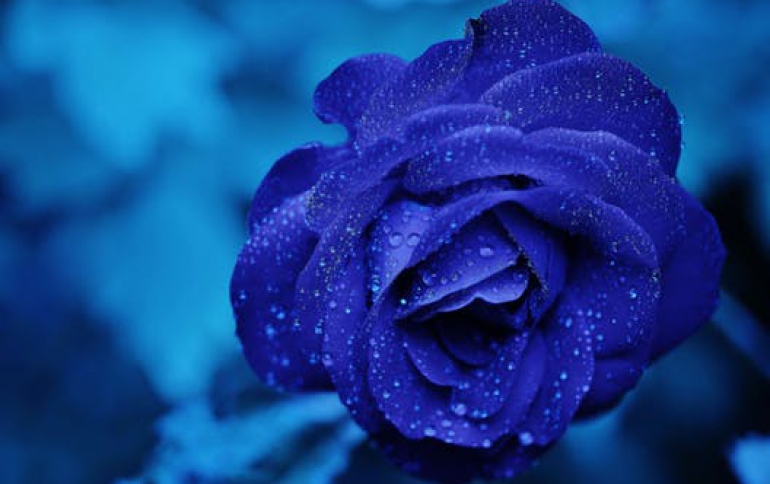 MediaTek Announces New Helio P10 SoC For Mainstream Phones
MediaTek today launched the MediaTek Helio P10, a SoC focused on the growing demand for slim form-factor smart phones. The Helio P10 showcases a 2 GHz, True Octa-core 64-bit Cortex-A53 CPU and a 700MHz, Dual-core 64-bit Mali-T860 GPU. The SoC will be available Q3 2015 and is expected to be in consumer products in late 2015.
The P10 is the first chip in the new Helio P family, a series which aims to integrate into a high-value chipset, features such as high-performance modem technology; the first TrueBright ISP engine for ultra-sensitive RWWB; and, MiraVision 2.0. The features available in the P series include several of MediaTek's technologies, such as WorldMode LTE Cat-6, supporting 2x20 carrier aggregation with 300/50Mbps data speed; MediaTek's task scheduling algorithm, CorePilot, which optimizes the P10's heterogeneous computing architecture by sending workloads to the most suitable computing device -- CPU, GPU, or both; and, MediaTek's Visual Processing Application -- Non-contact Heart Rate Monitoring, which uses only a smartphone's video camera to take a heart rate reading and is as accurate as pulse oximeters/portable ECG monitoring devices.
The Helio P10 is the first product to use TSMC's 28nm HPC+ process, which allows for reduced processor power consumption. Mediatel claims that the Helio P10 can save up to 30% more power (depending of usage scenarios), compared to existing smartphone SoCs manufactured using the 28 HPC process.
SoC
MediaTek
Helio X20
(MT6797)
MediaTek
Helio X10
(MT6795)
MediaTek
Helio P10
CPU
4x Cortex A53 @1.4GHz

4x Cortex A53 @2.0GHz

2x Cortex A72
@2.3-2.5GHz
4x Cortex A53 @2.2GHz

4x Cortex A53 @2.2GHz
4x Cortex A53
@lesser freq

4x Cortex A53 @2.0GHz
Memory
Controller
2x 32-bit @ 933MHz
LPDDR3

14.9GB/s b/w
2x 32-bit @ 933MHz
LPDDR3

14.9GB/s b/w
2x 32-bit @ 800+MHz
LPDDR3

12.8+GB/s b/w


GPU
Mali T8??MP4
@700MHz
PowerVR G6200
@700MHz
Mali T860MP2
@700MHz
Encode/
Decode
2160p30 10-bit
H.264/HEVC/VP9
decode

2160p30
HEVC w/HDR
encode
2160p30 10-bit
H.264/HEVC/VP9
decode

2160p30
HEVC
encode
1080p30
H.264 & HEVC
decode

1080p30
H.264
encode
Camera/ISP
Dual ISP
32MP @ 24fps
21MP single or
16MP + 8MP dual
21MP single or
16MP + 8MP dual
Integrated
Modem
 LTE Cat. 6
300Mbps DL
50Mbps UL

2x20MHz C.A. 
(DL)
LTE Cat. 4 
150Mbps DL 50Mbps UL
 LTE Cat. 6
300Mbps DL
50Mbps UL

2x20MHz C.A. 
DL)
As with the entire line of Helio SoCs, the P10 is packed with multimedia features:
21MP premium camera with the first TrueBright ISP engine:
Enables ultra-sensitive RWWB sensor to capture twice as much light as traditional RGB sensors in order to retain true color and detail, even in low light. The RWWB sensor also enhances the color resolution, even when compared with RGBW sensors. Other features include a new de-noise/de-mosaic HW, PDAF, video iHDR, dual main camera, less than 200ms shot-to shot delay, and video face beautify.
Hi-fidelity, hi-clarity audio achieves 110dB SNR & -95dB THD
Full HD display at 60FPS with MediaTek's suite of MiraVision 2.0 display technologies:

UltraDimming -- Dimmer background lighting for more comfortable reading, even in low-light situations.
BluLight Defender -- A built-in blue light filter that saves more power than conventional software applications.
Adaptive Picture Quality -- Ensures the best picture quality when using different applications.