Lite-On Releases iHES208 8X Blu-ray Disc Combo
Lite-On announced the availability of the iHES208 8X internal Blu-ray Disc Combo, a Blu-ray disc reader, plus DVD writer. The iHES208 can record on DVD and CD media, as well as playback from media including Blu-ray, DVD and CD. The drive reads BD-R/RE/ROM discs at up to 8X and supports the following writing speeds: DVD±R at 16X, DVD±R DL and DVD+RW at 8X, DVD-RW at 6X and DVD-RAM at 12X.
The iHES208 comes equipped with LightScribe technology, allowing users to silkscreen any type of artwork directly onto the surface of the LightScribe-supported CD or DVD.
The iHES208 also incorporates the latest industry standard Serial ATA interface. MSRP for the iHES208 is $159.99.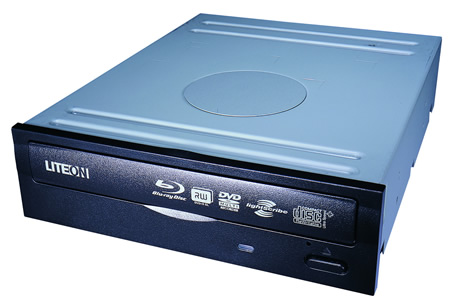 Specifications