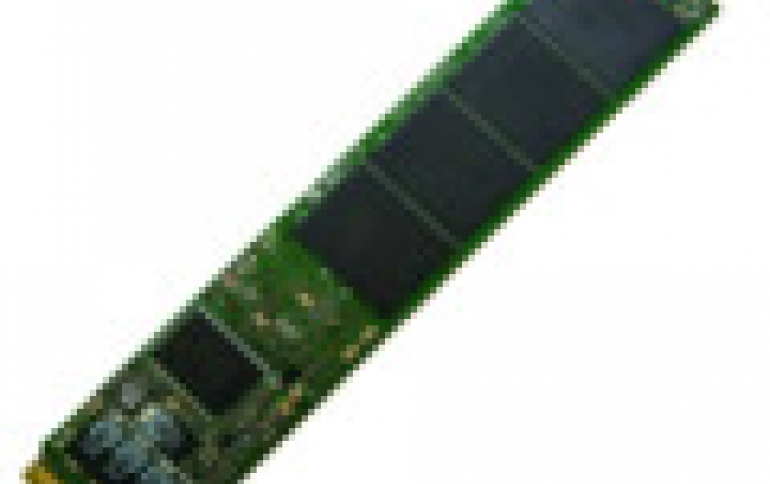 Lite-On Introduces New M.2 PCIe SSDs
Lite-On has introduced a low latency M.2 PCIe drives to support I/O intensive workloads for one of the largest cloud service providers. The M.2 PCIe interface EP1 series are compact, power-efficient solid-state solutions that fit directly into the server's PCIe bus to increase server application performance.
The SSD uses a firmware developed by LiteOn, optimized to maximize the drive's performance with read-intensive and mixed-usage workloads. In addition, features such as end-to-end data and power loss protection provide reliability and dependability.
Technical Specifications
Model Name
EPI-GB480
EPI-GB9600
Capacity
480 GB
960 GB
Performance
Sequential Read/Write1
1500/640 MB/s
1500/1200 MB/s
4K Random Read/ Write1
150K/44K IOPS
150K/44K IOPS
Latency Read/Write1
40/30 ?s
40/30 ?s
Compatibility
Host Interface
PCIe Gen 2x4

Form Factor
M.2 2280:
80.0mm x 22.0mm x 3.65mm
@ 13g Max
M.2 22110:
110.0mm x 22.0mm x 4.0mm
@ 18g Max
Reliability
UBER2
1 error in 1017bits transferred
End-to-End Protection
Supported
Power Loss Protection
Supported
MTBF3
2 million hours
Endurance
DWPD
Up to 1 Drive Write per Day for 3 years
Data Retention
1 Year Power-off Retention
Power Comsumption
Idle
1.2 Watts
1.5 Watts
Environment
Operating Temperature
0 to 70°C
Non-operating Temperature
-40 to 85°C