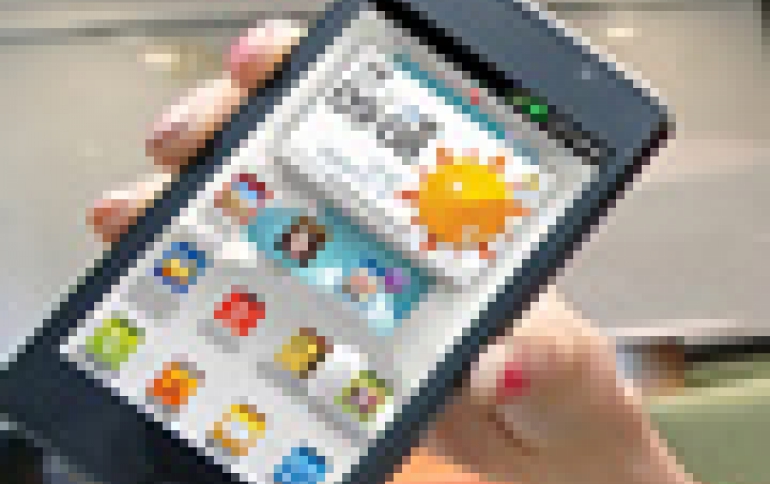 LG Electronics Optimus 3D MAX Launches
LG will unveil Optimus 3D MAX, a very slim and lightweight smartphone with 3D-features early next month, which will be sold through South Korea's top mobile carrier SK Telecom. The 3D smartphone is a follow-up to LG's Optimus 3D (the AT&T Thrill 4G in the U.S.).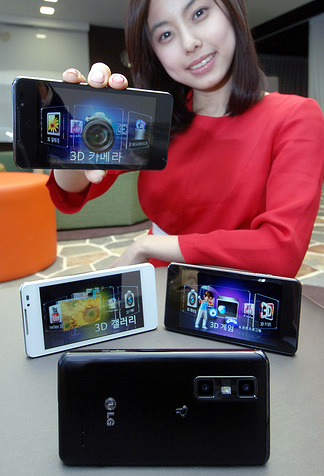 The Optimus 3D MAX is slightly thinner than its predecessor at 9.6mm vs. the Thrill 4G's 11.9mm, with a 1.2GHz dual-core CPU and 8GB of storage built-in.
According to LG, it will also be the world's first that can handle 3D photo and video editing right on its glasses-free 4.3-inch screen, all shot by the dual 5MP cameras mounted on the back. An HD Converter offers HD quality on a TV connected through MHL (Mobile High-Definition Link), when transforming Open GL-based 2D games and applications to 3D and viewing Google Earth. LG plans to continue expanding video contents, applications and games optimized for the 3D Converter available from the 3D Zone at LG SmartWorld.
"Range Finder" calculate the distance between the camera and the subject as well as the dimensions of an object through triangulation. In addition, the "Out-focusing Shot" enhances camera quality beyond that of other smartphones through image processing using depth information.
The phone also features NFC function in to support the new LG Tag+ stickers that change the phone's settings when swiped, just like the
Optimus LTE Tag
. One of its benefits is automatic setting changes which are possible by creating predefined tags that are customized to certain modes such as car-mode, office-mode or sleep-mode. Depending on location, the predefined tags will automatically adjust various phone settings including Wi-Fi, bluetooth, GPS and sound volume.
The smartphone's 3G?s network speed has been also improved to HSPA+ 21Mbps.
The Optimus 3D Max will first launch in Korea in March and will gradually roll out in other markets starting in Europe. The device will receive an upgrade to Android 4.0 Ice Cream Sandwich from Android 2.3 Gingerbread shortly after the launch.
The new smartphone will be showcased at the Mobile World Congress in Barcelona, Spain.
Specifications:
Size: 126.8 x 67.4 x 9.6
Weight: 148g
Display: 4.3-inch 3D WVGA Display with Corning Gorilla Glass 2
Camera: Dual 5MP AF, (front) 300,000 pixels (rear) 5-megapixel
Memory: 8GB Internal Storage, 1GB Internal Memory
CPU: 1.2GHz Dual-Core processor (OMAP4430)
Operating system: Android 2.3 version Gingerbread
Battery: 1,520 mAh
Other: HSPA+ 21Mbps, HDMI connection 2D/3D TV/monitor up to 1080p via MHL, DNLA for wireless connection with TV/PC (3D video also supported), NFC Full Support, LG Tag+
LG Electronics, which is ramping up efforts to accelerate its handset business, plans to showcase a new lineup of smartphones, including the 5-inch Optimus Vu at the upcoming trade show. LG is
trying to differentiate
its mobile devices from the competition with L-Style, which "involves a timeless design with finer details along with the Black Label Series phones such as the Chocolate and Shine."
The company is also updating its smart phone brand Optimus so that it can make a good rival to the Galaxy of Samsung. Its new logo is unveiled on the smart phones displayed at Mobile World Congress 2012, some of them quad-core. Inspired by a display panel adopting Floating Mass Technology and its rectangular design highlighting corner angles, the new logo "symbolizes the simplicity and neatness of the phones to hit the global market down the road," according to the company.