Kingmax is Launching Tiny Alcohol Check Device
Kingmax has developed the Alcohol Check, a smart breathalyzer which enables you to enjoy your drinks with friends and will then check whether is safe for you to drive home.
This smart device will notify you whether the concentration of alcohol in your blood is low enough to drive. If the measurement in in 'red', the device will connect you to a friend or a taxi company.
The device has a small ventilator at its front side. Just blow into it for some seconds and then plug it in your Android smartphone's Micro USB port. Within 10 seconds, an app will check your condition compared to the BrAC and BAC standard values (breath alcohol concentration and blood alcohol concentration) values in accordance with your local law.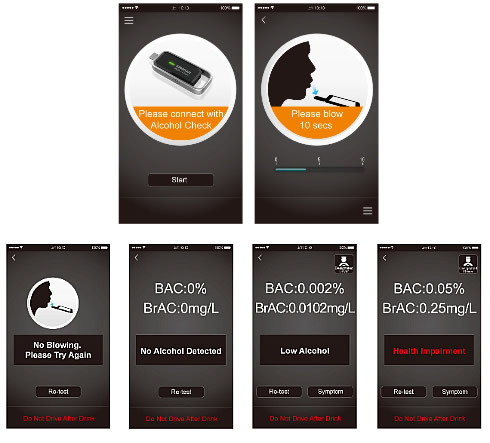 The app also saves your alcohol test results.
The slim designed Alcohol Check does not require a battery.