Interview With Nero's Marketing Director Mr Patrick Peeters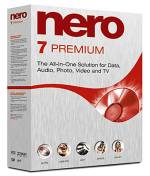 CDRinfo presents an interview with Patrick Peeters, Sales and Marketing Director of Nero for more than 2 years. To learn more about Nero, read the entire interview.
For the past 2 years, Patrick Peeters has served as a Marketing and Sales Director at Nero AG, a leading provider in the digital media technology sector. His experience in the industry also inlcudes 8 years at CD, DVD and digital video solutions manufaturer, Plextors where he worked as a European Sales and Marketing Director .
Peeters kindly answered all of CDRinfo's questions on Nero's technologies, the company's future plans and the effect of the blue-laser medias and their copy protection schemes on Nero's digital solutions.
Nero AG was formed in 1995 by Richard Lesser and has been privately owned ever since. I is one of the industry's top manufacturers of CD-R/RW, DVD and internet audio software applications, and one of the foremost suppliers of optical recording solutions.
Nero AG has its headquarters in Karlsbad-Itterbach, Germany. The U.S. subsidiary Nero Inc. was founded in Glendale, California in October 2001. The Japanese subsidiary Nero K.K. based in Yokohama, was subsequently founded in April 2004. The company currently counts more than 310 empoyees.
What is Nero's current position on the software market. How do you plan to improve this position and what are your plans for future expansion?
To answer this question, we first have to define which part of the software market we are talking about. In the past, there was a clear seperation of the different software markets; You had CD/DVD burning software, Video
editing software, photo-editing software, playback software, ... In the last couple of years, all these markets have grown together to a real Digital Media software market (one stop shopping solution). When you consider the
whole Digital Media software market, Nero is clear market leader. In Retail, according to different market survey companies like GfK (Europe) and NPD (USA), Nero is clear market leader. In OEM, there are no real market surveys
available, but when you just look at the number of ODDs (Optical Disc Drive) and PC´s that come with Nero software pre-installed, this already gives an indication of Nero´s dominant market position.
Are you considering to expand to other fields than software (hardware)?
At the moment, Nero has no plans to expand to other areas other than software. We still have a lot of opportunities to expand in the software market.
Being a leading figure in a profitable and expanding corporation, what are the main ingredients of your success?
The main ingredient of our success is definitely the employees of Nero worldwide. The motivation and competence of the Nero employees to make the best products and thus create maximum customer´s satisfaction, is the key to
the success. Although already more than 310 employees worldwide, Nero remains a very open company for press, endusers and everybody wanting to get in contact with our company.
You recently introduced Nero PhotoShow Deluxe 4, a photo management and editing software and not so long ago Nero Sipps was released with a recent version that targets mobile terminals. You are opening to other fields than CD/DVD application software putting you in direct competition with heavyweights such as Photoshop and Skype. Why did Nero chose to expand to other applications and how do you believe the market is reacting and will react to it?
As you mentioned, Nero is expanding in other fields than just Digital Media software (where we are already market leader). There are several reasons for this. More and more of our OEMs are asking us for a one-stop-shopping
solution, inlcuding photo application software and VoIP. It is no coincidence that photo and VoIP are 2 very promising business areas and could represent a significant part of Nero´s business in the future. Additonally, Photo and VoIP use a lot of key technologies that are already implemented in the Nero 7 software package, so we basically build on the knowledge that is already available in the company.
Hollywood is putting a lot of pressure on the industry regarding copy protection issues for the next-generation HD DVD and Blu-ray formats. What is your opinion and where does Nero stand on this issue?
The Hollywood studios have seen a significant part of their revenue taken away because of the ease of making illegal copies. It is normal they want to find a technology to prevent this from happening in the next generation optical devices (High Definition). The one important thing the studios need to be aware of however, is that a copy protection solution needs to be easy for the enduser, and not create any technological barriers for legal users to watch HD content. It does not make a lot of sense for the studios to find a perfect copy protection technology, that afterwards nobody would be able to use. When the studios are able to find a good technology combined we a clear, intuitive and easy to use solution for the enduser, everybody would benefit. Where does Nero stand in this? We work close together with the studios in Hollywood, to see if we can cooperate on the technology side. We have to stay at the edge of technology to assure that our software contains the latest features.
The AACS copy protection scheme for both HD DVD and Blu-ray formats has not been implemented yet, but the media in both formats is close to launch and so is the compatible software. For Nero, What is the impact of this delay ? Will you be able to release your software applications without having to add major changes later?
There is now a preliminary agreement for AACS copy protection, where all players in the market can start working with. That the AACS agreement has caused some delay in the time-to-market of HD DVD and Blu-ray devices is
probably correct, however, for Nero this has not caused any competitive disadvantage since the delay was the same for everybody in the market. As far as we can see it right now, there are no major changes we need to add later (although the implementation of AACS on itself is a significant change in our software). But if later on we would need to do major changes (which is very unlikely), this would have no negative impact on our customers, since Nero has already since long a very flexible update policy; once the user has a version of Nero, let´s say Nero 7, this user can do free of charge updates through the entire life cycle of this version.
The Blu-ray Disc License Entity recently released the licensing requirements for Content Protection Systems for the BD-ROM media related software. According to those specifications a BD-ROM PC Application Software will require the implementation of AACS as well as BD+. The BD-Rom mark however is not applicable. Can you explain us how these three elements differ, how they are applied in your upcoming software, and what technical issues relate to their implementation?
In addition to AACS, Blu-ray Discs (BD-ROM) also implement BD+ and ROM-Mark. This is not the case for HD DVD. ROM-Mark is a secret watermark on the pre-recorded disc, that prevents illegal mass production. If the ROM-Mark is not present, or present but at the wrong area, such a disc may not playback. ROM-Mark is not something that needs to be implemented into PC Software applications, but is only applicable for BD-ROM media and BD drives. BD+ is a secured virtual machine wich continuously monitors the movie stream of the disc. In case there is a manipulation detected, playback will stop immediately. AACS LA (responsible organization for AACS) delivers to device and content providers a set of keys, that need to be implemented in the products, and authenticates if the product is legally allowed to playback HD content. Based on these keys, the sofware has to: authenticate the drive, authenticate the content, if needed revoce the drive or content, decrypt the media data, decrypt other content, validates the protected environment (PE) for being compliant with AACS rules.

Nero Digital has been introduced by Nero as the next-generation multimedia format for mobile devices, players, phones etc. What response has it received on the market so far and what will be the main factors of its success?
We have seen the first device (DVD players) with Nero Digital technology during Christmas 2004. This is around 1,5 years ago. When we see the number of devices that have been shipped so far, and the (technological) response Nero Digital has created in the market, we can say this is really exceeding our expectations. Last year, more than 5 million devices have been sold worldwide with Nero Digital implemented. Of course, we can still improve with regards to available content etc, but you will not so often see a new technology in the market with such a success after only 1,5 years.
Which CE makers have supported Nero Digital so far?
CE makers that have shipped devices with Nero Digital technology are Grundig, Siemssen, Packard Bell, KiSS Technologies, Hyundai, IO Data, Komparnass, Medion, Targa, Fujitsu-Siemens, Avayon, Xoro, Elta, Yamakawa. And many more to come in the very near future.