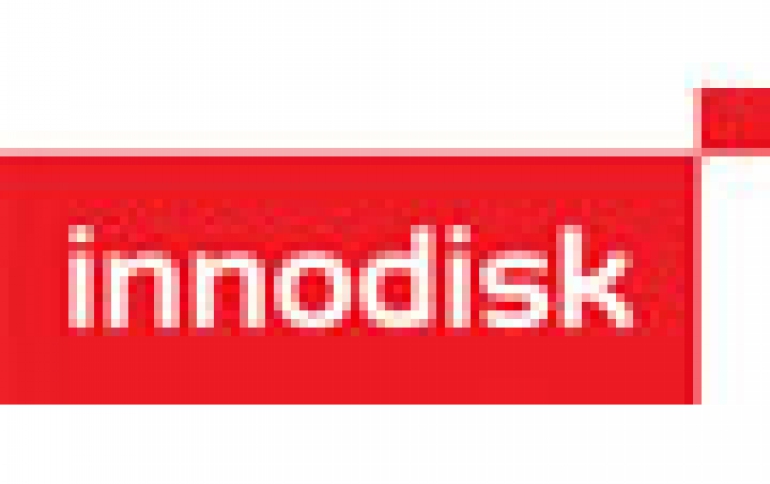 Innodisk Releases DDR4 RDIMM For Servers
Innodisk is among the first to supply (DDR4) registered DIMM product samples to key server companies for their new systems. The DDR4 (Double Data Rate 4) technology improves on the previous generation, DDR3, in terms of performance and costs, bas they are saving power and space.
DDR4 offers a giant leap in peak performance over DDR3 technology, with a 3.2 Gbps data transfer rate. In fact, DDR4 could eventually even surpass this already high rate, according to standards organization JEDEC, in the same way that DDR3 surpassed its initial ceiling of 1.6 Gbps. DDR4 memory bus speeds start at 2133MHz, which already offers a jump in potential performance from the average bus speed of 1333MHz and 1666MHz offered by DDR3.
DDR4 devices run on significantly lower voltages than devices using DDR3 or DDR2 technology. JEDEC's specifications suggest that DDR4 will operate with a power envelope of 1.2 volts, compared to the 1.5 volts demanded by the more power-hungry DDR3 generation.
DDR4 modules will also reduce power consumption by approximately 40 percent compared to its predecessor DDR3 modules operating at 1.35V.
With DDR4, the maximum capacity per chip has now been doubled from 64GB to 128GB. The higher memory densities possible with DDR4 will save space, simplify module construction, and improve internal airflow.
Innodisk offers registered DIMM in capacities of 4GB, 8GB and 16GB.