8. Tests - GTR 2
Extending the ground-breaking physics engine found in GTR, GTR 2 takes the thrill of driving to new heights.
GTR 2, which is the official simulation of the FIA GT championship, features more than 140 high detailed cars and 34 different track-layouts in a hyper realistic racing world with breathtaking real-world-like effects.
With a revolutionary Driving School Mode, GTR 2 will teach everybody how to become a real race driver.
All settings inside the game options (Video, Audio, Game) were maxed out. We recorded a race and we used the same reply procedure, in car view, with FRAPS (120seconds log) to record the performance of each card.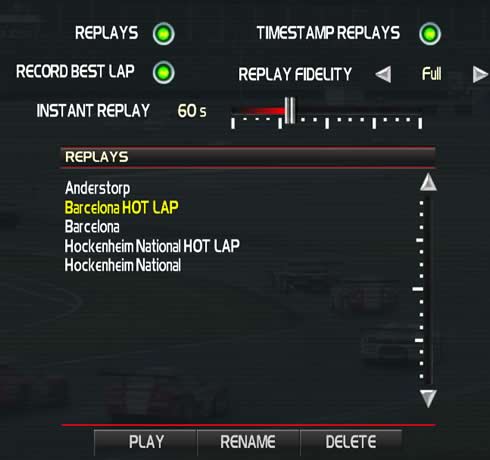 Since the game doesn't offer a way to set the exact AntiAlising and Anisotropic Filtering setting, we set them either with Nvidia or ATI Catalyst control panel, as mentioned in each chart.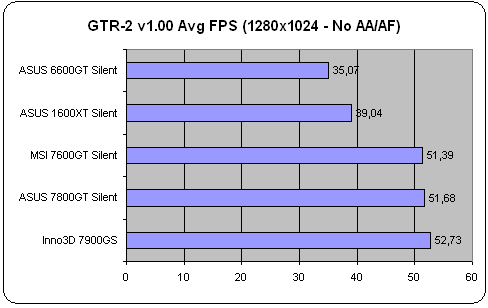 At 1280x1024, Inno3D 7900GS, MSI 7600GT and Asus 7800GT had very close performance, probably GTR-2 engine has a maximum of 70fps...
Enabling 4xAA and 16xAF, doesn't give much performance hit, as we expected. Again 7900GS is the faster VGA card.