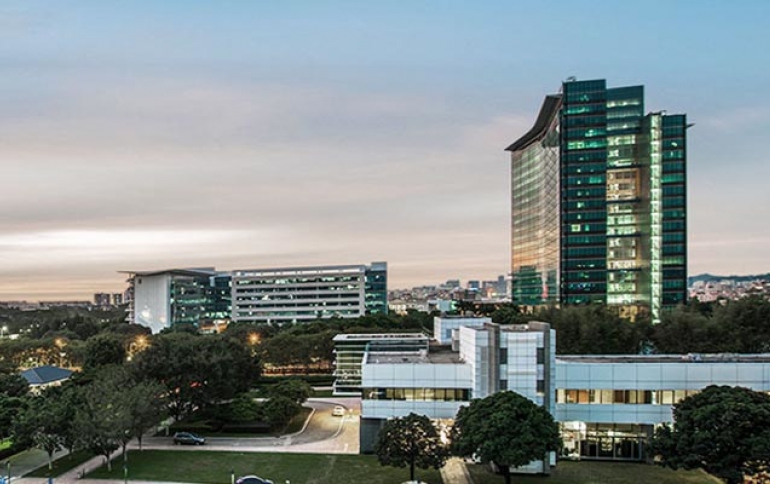 Huawei's 2019 Profit Rose But Not As Much as in Past Years
China's Huawei Technologies reported its smallest annual profit increase in three years, hurt by weak overseas sales amid the U.S.-China commerce tensions.
According to Huawei's 2019 Annual Report, released today, the company's global sales revenue in 2019 rounded off at CNY858.8 billion, up 19.1% year-on-year; its net profit reached CNY62.7 billion; and its cash flow from operating activities topped CNY91.4 billion, up 22.4% year-on-year. As part of a long-term, ongoing investment in research, Huawei invested 15.3% of its 2019 revenue – or CNY131.7 billion – back into R&D. Its total R&D spend over the past decade now exceeds CNY600 billion.
The company's net profit for 2019 came in at 62.7 billion yuan ($8.9 billion), up 5.6% compared with a 25% jump a year earlier.
Its carrier business, which includes 5G mobile network equipment, saw sales rise just 3.8%.
Accusing Huawei of being a threat to national security, Washington placed the company on its so-called Entity List, which restricts sales of U.S.-made goods and some other items made abroad that contain U.S. technology.
The United States alleges the Chinese government could use Huawei equipment to spy, an accusation Huawei has rejected.
U.S. President Donald Trump's administration is also reportedly preparing further measures that will seek to restrict the supply of chips to the company.
Huawei warned that 2020 would be its most difficult year yet due to American trade restrictions. It said Beijing could hit back against U.S. measures to restrict chip sales to Huawei, by restricting sales of American products in China and by shifting to alternative suppliers in China and South Korea.
"The Chinese government will not just stand by and watch Huawei be slaughtered on the chopping board," Chairman Eric Xu told reporters at the launch of Huawei's annual report.
"Why wouldn't the Chinese government ban the use of 5G chips or 5G chip-powered base stations, smartphones and other smart devices provided by American companies, for cybersecurity reasons?"
The rule-change is aimed at curbing sales of chips to Huawei by Taiwan Semiconductor Manufacturing Co, the world's largest contract chip maker and a major producer of chips for Huawei's HiSilicon division.
"Even if this situation you mentioned happened, Huawei and also other Chinese companies can choose to buy chipsets from Samsung from Korea, MTK from Taiwan, and [Unisoc] in China, and use those companies to develop chips," Huawei's Xu said.
Xu, however, predicted 2020 would be the most difficult year yet for the company because of the U.S. measures and warned that further export restrictions could destroy global tech supply chains.
"We will need to further adapt to the long-standing restrictions imposed by the Entity List, while also addressing the impact of the ongoing COVID-19 pandemic," Liang Hua, chairman of the board, said in a report.
In 2019, Huawei's carrier business led the commercial rollout of 5G networks. The company established 5G joint innovation centers together with carriers worldwide. Huawei promotes its RuralStar base station solutions as essential components in order effectively address coverage problems in remote areas. Huawei says that these solutions are being used in over 50 countries and regions, bringing mobile Internet to more than 40 million people living in remote areas. In 2019, sales revenue from Huawei's carrier business reached CNY296.7 billion, up 3.8% year-on-year.
Huawei also says tha globally, more than 700 cities and 228 Fortune Global 500 companies have chosen Huawei as their digital transformation partner. In 2019, Huawei announced its computing strategy with the aim of cultivating fertile soil for the intelligent world to flourish. As part of this strategy, the company launched "the world's fastest" AI processor, the Ascend 910, and the AI training cluster Atlas 900. In 2019, sales revenue from Huawei's enterprise business reached CNY89.7 billion, up 8.6% year-on-year.
Huawei's consumer business continues to see growth, with a total of 240 million smartphones shipped throughout the year. The company reports further progress in developing the Seamless AI Life ecosystem across all scenarios and devices, including personal computers, tablets, wearables, and smart screens. In 2019, sales revenue from Huawei's consumer business reached CNY467.3 billion, up 34% year-on-year.
Huawei dominated smartphone sales in China, taking a 38.5% share of the market in 2019 compared with 27% a year earlier, according to research firm Canalys.