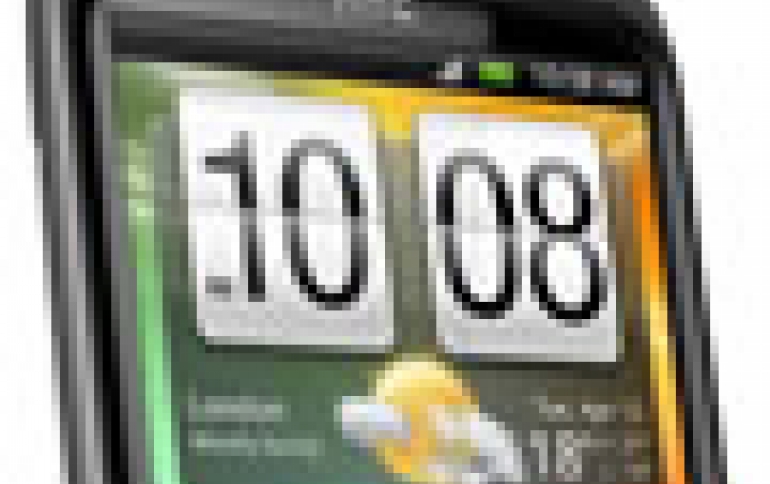 HTC Unveils Dual-Core HTC Sensation Smartphone
HTC today introduced the HTC Sensation, an entertainment smartphone that fearures HTC's new HTC Watch video service. The HTC Sensation's premium look and feel is enhanced by its rounded edges, aluminum unibody construction. The phone has a 4.3-inch qHD display and it is powered by an 1.2-gigahertz dual-core Qualcomm Snapdragon processor.
Complementing the HTC Sensation's design is the latest HTC Sense experience that boasts new features and enhancements. For instance, HTC Sense introduces a customizable active lockscreen experience that transforms the lockscreen into a real-time window to the most important information and content, such as social updates, photos, weather or stock updates that are viewed by simply turning on the display. In addition, the new active lockscreen becomes a customizable gateway that lets people quickly jump to the most used features, like making a phone call, sending an email, taking a picture or anything else with the same quick gesture usually used to unlock the phone. For instance, the camera can be launched right from the lock screen with a single motion, saving seconds when you're trying to capture the action. Sharper graphics, vibrant animations and new widgets make HTC Sense look better than ever and, by continuing to focus on all of the aspects, both large and small, that make HTC Sense special, HTC introduces a more cinematic weather experience with imagery and audible weather effects.
The HTC Sensation is also equipped with a 8-megapixel camera shoots full HD video in 1080p resolution, with full stereo sound, at up to 30 frames a second.
The HTC Sensation is also the first smartphone to feature HTC Watch - an application and service that puts an entire library of the latest, movies and TV shows right at your fingertips, letting people discover the latest video content. HTC Watch uses progressive download technology that makes it possible to watch videos without waiting for a huge file to finish downloading. HTC Watch offers the choice of renting or buying videos, and if purchased, lets you watch them on up to five different HTC devices.
The HTC Sensation will be broadly available in Europe, first with Vodafone across its key European markets. It will also be available in Asian markets in Q2 2011 and in the U.S.by T-Mobile.