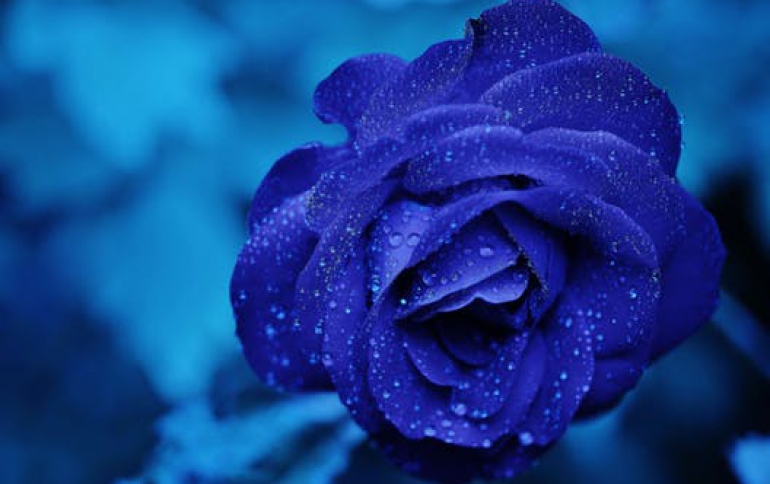 HP improves performance by up to 40% with new ProLiant servers
HP today introduced two new HP ProLiant servers that offer customers greater choice and performance to meet the changing demands of IT infrastructures. Using the latest 64-bit Intel(R) Xeon(TM) processor MP, the systems can boost enterprise application performance by up to 40 percent.(1)
The new servers -- the HP ProLiant DL580 G3 and the HP ProLiant ML570 G3 -- build on the company's lead in the x86 multiprocessor (MP) server market. With its current worldwide market share of 44 percent, HP ships more x86 MP systems than the next two server vendors combined.(2)
The servers use the latest Intel processors, chipset and platform technologies that consume less power while delivering higher performance, allowing HP to continue to offer innovative solutions and address customer requirements.
HP's 64-bit server portfolio, including the full line of HP Integrity servers, delivers leading price-to-performance ratios for business-critical applications and is well-positioned to drive the transition to 64-bit computing due to HP's work with leading partners such as Microsoft, SAP AG and VMware.
"HP's leadership in the x86 market means our customers look to us to innovate on standards and offer the systems most appropriate for their enterprises," said Brad Anderson, senior vice president and general manager, Industry Standard Servers, HP. "Building HP-driven technologies like Hot Plug RAID memory, RAID6 storage and Integrated Lights-Out management into our systems, HP's ProLiant MP-based servers are simplifying deployment and management for customers, allowing them to focus on their businesses."
Benchmarks show significant performance gains
The technology advancements embedded in the 64-bit servers along with HP ProLiant Essentials management tools can increase the performance of business-critical applications such as supply chain management, enterprise resource planning and customer relationship management.
For example, in a recent two-tier SAP(R) Sales and Distribution (SD) Standard Application Benchmark, the HP ProLiant DL580 G3 supported 937 SAP SD Benchmark users and fully processed 94,000 order line items per hour. The four-way DL580 G3 supported 270 more users than the DL580 G2 equaling a 40 percent performance improvement, illustrating the benefits of 64-bit computing and large-cache technology.(1)
"Intel and HP have a long-standing relationship to provide customers a wide range of 64-bit platforms, from Itanium 2 to Intel Xeon processor-based systems which are designed to help meet customers' requirements across the enterprise and into the data center," said Pat Gelsinger, senior vice president and general manager, Digital Enterprise Group, Intel. "HP's latest Intel Xeon processor MP-based servers deliver new levels of performance and reliability for certain mid-tier enterprise applications and help to accelerate the industry's transition to 64-bit solutions."
Designed to support 32-bit and 64-bit computing and the forthcoming dual core technology, the new Intel Xeon processor MP is available in the following four-way HP ProLiant servers running Windows(R) and Linux:
-- HP ProLiant DL580 G3 - Using the 64-bit Intel Xeon processor MP with 3.33 gigahertz (GHz) and 8 megabytes (MB) of L3 cache, the DL580 G3 has been redesigned to provide high performance and availability to compute intensive environments. The new, flexible chassis offers simplified manageability via front access to Hot Plug RAID memory, processors and hard drives as well as rear access to power supplies.
-- HP ProLiant ML570 G3 - Built on the 64-bit Intel Xeon processor MP with 3.33 GHz and 8 MB of L3 cache, the ML570 G3 is designed as an expansion platform with a large number of I/O ports, drive bays and memory slots to handle the demanding applications. Featuring intelligent management and high availability, the ML570 G3 now includes Integrated Lights-Out management as well as Hot Plug RAID memory and hot plug, redundant components.
HP is also offering new features on select tower servers for customers that need dependable performance with trusted service and support. These servers include:
-- HP ProLiant ML350 G4p - Including essential availability features for expanding businesses and dedicated workgroups, the ML350 G4p is a two-way server using the 64-bit Intel Xeon processor dual processor (DP) with 3.4 GHz and 2 MB of L2 cache, increased memory capability, Integrated Lights-Out management and support for serial hard drives.
-- HP ProLiant ML150 G2 - Using the 64-bit Intel Xeon processor DP with 3.2 GHz and 2 MB of L2 cache, the ML150 G2 delivers performance, manageability and expandability at a competitive price.
Pricing and availability
All of the above servers are available today. The HP ProLiant DL580 G3 starts at $6,849; the HP ProLiant ML570 G3 starts at $5,249; the HP ProLiant ML350 G4p starts at $1,539; and the HP ProLiant ML150 G2 starts at $1,419.(3)
More information on HP ProLiant servers is available at
www.hp.com/go/proliant
.