Google Introduces Insurance Shopping Site
Google has just introduced
Google Compare
for car insurance in California, with more states to follow. This is the newest addition to a suite of Google Compare products designed to help people make informed financial decisions. The Google Compare auto insurance shopping site has been already operating in Britain for two years. It is basically a search engine for insurance quotes. Customers enter information like their name and driver's license number, and the site provides quotes in a few minutes. If and when a customer buys, Google will collect a referral fee from insurers.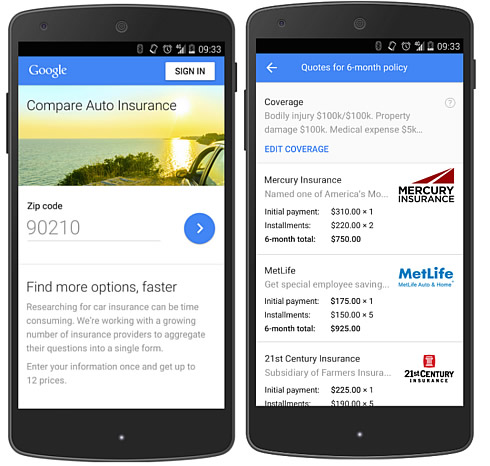 As Google Compare for car insurance rolls out to more states, Google will also introduce ratings and reviews, as well as local agent support for providers with agent networks.
Google has been acquiring state licenses to sell insurance and forming partnerships with the insurance sites like CoverHound, an online insurance agency in San Francisco, and Compare.com, a United States comparison portal that is owned by Admiral Group.
Google has signed up major insurers like MetLife and Mercury Insurance.