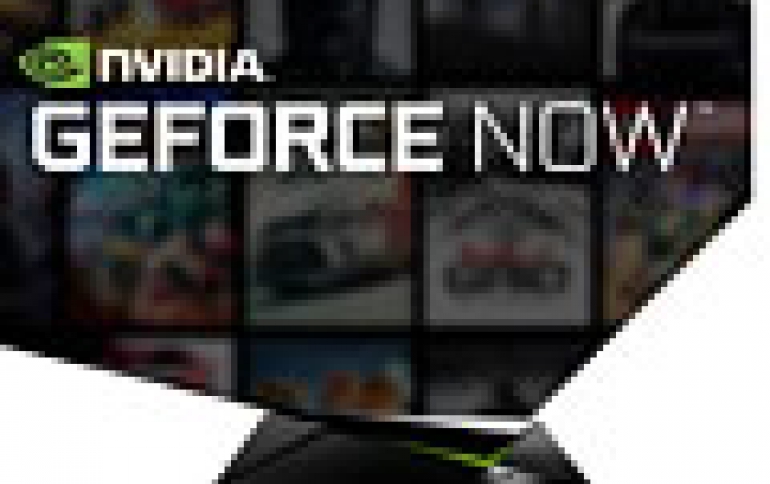 GeForce NOW Lets You Stream PC Games Instantly
Nvidia wants to become the "Netflix for games" with the announcement of the the GeForce NOW, an on-demand streaming service for the SHIELD family of gaming devices. GeForce Now lets players stream from a library of games to the company's Shield console, the Shield Tablet or Shield Portable gaming units. The company said gamers can click on a title, and instead of the usual wait for a game to download, it can be played immediately. Games are streamed
from Nvidia's cloud-gaming supercomputers. Nvidia says that games such as The Witcher 3: Wild Hunt are never more than 30 seconds away.
Through GeForce NOW you can see all the titles offered from a game series at a glance. You can use voice search to find your favorite games, search through games by category or browse the latest and most popular games.
GeForce NOW is the first cloud-gaming service to stream at full high-definition 1080p quality and at 60 frames per second. Membership costs just $7.99 a month with the first three months free. GeForce NOW arrives on Oct. 1 in North America, the European Union and Japan with more than 50 games included. And it offers members the option to buy and play many more in an instant.
GeForce NOW is a service designed, built and operated all by NVIDIA. The company has optimized every piece of the technology behind GeForce NOW for gaming. That includes the low-latency game controller built for SHIELD, the Tegra processors built for the SHIELD devices, and the . game engine built into the GeForce GTX-powered servers.
This is a new approach for online gaming for Nvidia. Others, such as OnLive, went bust in 2012. It was ultimately purchased by Sony and rolled into its own Sony PlayStation Now game streaming service. GameFly also rolled out its own streaming game service this summer. GameFly's service streams to select Samsung televisions and Amazon's Fire TV set top boxes. But GameFly maxes out streaming at 30 fps, and PlayStation Now currently streams PS3 games.