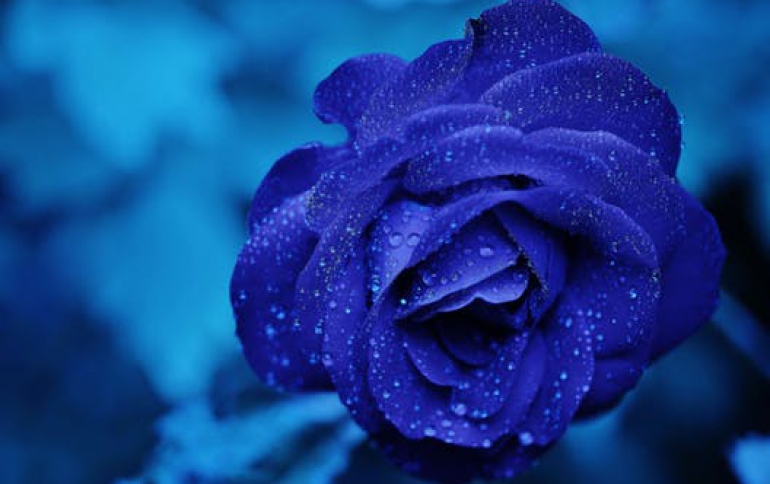 Fujifilm Launches The instax mini 70 Instant Camera
Fujifilm releases the instax mini 70, the latest model to join its instax range of instant cameras. Available in three stylish colours, including Canary Yellow, Island Blue and Moon White, the mini 70 produces credit-card sized photos instantly.
In addition to its compact and portable body, the instax mini 70 offers clever features, to make shooting even more fun and accessible for the user. Thanks to the Auto Exposure Control function, the mini 70 automatically detects the surrounding ambient light and adjusts the shutter speed and flash amount accordingly. As a result, images are printed with a natural brightness even when taken indoors, with both the subject and background captured in clarity.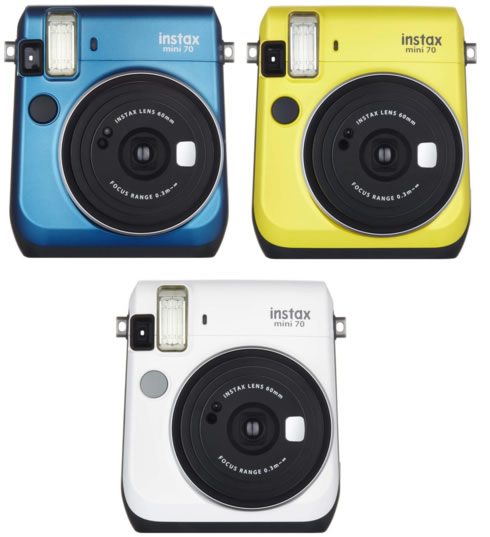 With the newly added selfie mode, the camera automatically adjusts the focal length and brightness to the level optimized for close-up selfie shots. Combined with the dedicated mirror beside the lens, users can check their framing and achieve the best angle and look for their selfie.
The Landscape mode provides optimum result s for those far away shots, whilst the Macro mode is ideal for users wanting to shoot close ups.
instax mini 70

Film

FUJIFILM instant color film 'instax mini' (sold separately)

Film size

86mm x 54mm

Picture size

62mm x 46mm

Lens

Retractable lens, 2 components, 2 elements, f = 60 mm, 1:12.7

Viewfinder

Real image finder, 0.37 x, with target spot

Focusing

Motor-driven 3-range switching (0.3 m - 0.6 m/0.6 m - 3 m/3 m and beyond), Macro Mode (0.3 m - 0.6 m), Normal Mode (0.6 m - 3 m), Landscape Mode (3 m and beyond)

Shutter release

Programmed electronic shutter release, 1/2 sec - 1/400 sec.

Exposure control

Automatic, Interlocking range (ISO 800) : LV 5 - LV 15.5,
Exposure compensation (Hi-Key): +2/3 EV

Flash

Built-in, automatic electronic flash, Charging time: 0.2 sec - 7 sec (using a new battery), Flash charging indicator, Fill-in Flash Mode, Effective flash lamp range: 0.3 m - 2.7 m

LCD display

Exposure counter (number of unexposed films), Shooting mode (Selfie, Macro, Landscape, Fill-in Flash, Hi-Key, Auto), Self-timer Mode (1 frame/2 frames continuous shooting)

Power supply

Two CR2/DL CR2 lithium batteries
Capacity: Approximately 40 INSTAX mini 10-pack film packs with new CR2/DL CR2 lithium-ion batteries

Items included

Hand strap, strap ring, warranty document, User's Guide, 2 CR2 lithium-ion batteries

Dimensions & weight

113.7mm x 99.2mm x 53.2mm
281g (excluding the batteries, strap and film)