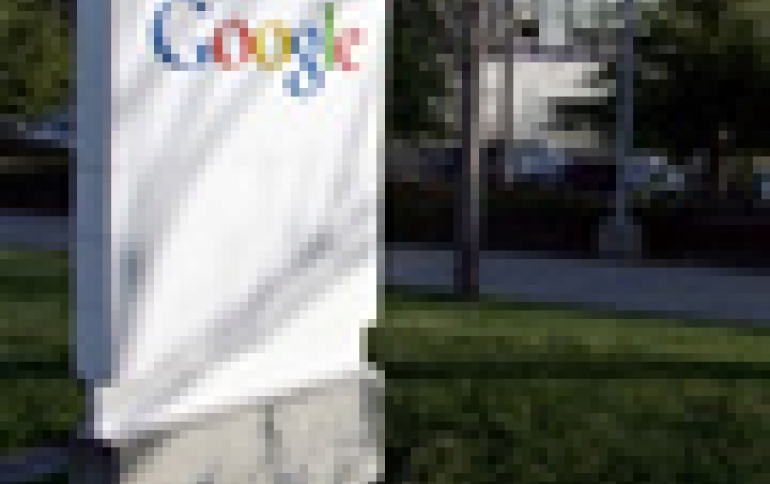 FTC Ends Monopoly Probe Against Google
US regulators Thursday closed a lengthy antitrust probe into Google, saying there was not enough evidence to show the Internet giant manipulated its search results to harm its competitors. The Federal Trade Commission (FTC) announced that Google has agreed to change some of its business practices to resolve concerns that those practices could stifle competition in the markets for popular devices such as smart phones, tablets and gaming consoles, as well as the market for online search advertising.

Under a settlement reached with the FTC, Google will meet its prior commitments to allow competitors access - on fair, reasonable, and non-discriminatory terms - to patents on critical standardized technologies needed to make popular devices such as smart phones, laptop and tablet computers, and gaming consoles. In a separate letter of commitment to the FTC, Google has agreed to give online advertisers more flexibility to simultaneously manage ad campaigns on Google's AdWords platform and on rival ad platforms; and to refrain from misappropriating online content from so-called "vertical" websites that focus on specific categories such as shopping or travel for use in its own vertical offerings.

"The changes Google has agreed to make will ensure that consumers continue to reap the benefits of competition in the online marketplace and in the market for innovative wireless devices they enjoy," said FTC Chairman Jon Leibowitz. "This was an incredibly thorough and careful investigation by the Commission, and the outcome is a strong and enforceable set of agreements."

The FTC also conducted an extensive investigation into allegations that Google biased its search results to disadvantage certain vertical websites; and that Google entered into anticompetitive exclusive agreements for the distribution of Google Search on both desktop and in the mobile arena. The agency decided not to take action in connection with these allegations.

"The evidence the FTC uncovered through this intensive investigation prompted us to require significant changes in Google's business practices. However, regarding the specific allegations that the company biased its search results to hurt competition, the evidence collected to date did not justify legal action by the Commission," said Beth Wilkinson, outside counsel to the Commission. "Undoubtedly, Google took aggressive actions to gain advantage over rival search providers. However, the FTC's mission is to protect competition, and not individual competitors. The evidence did not demonstrate that Google's actions in this area stifled competition in violation of U.S. law."

Google's chief legal officer David Drummond said of the FTC decision: "The conclusion is clear: Google's services are good for users and good for competition."

Drummond added, "We've always accepted that with success comes regulatory scrutiny. But we're pleased that the FTC and the other authorities that have looked at Google's business practices... have concluded that we should be free to combine direct answers with Web results. So we head into 2013 excited about our ability to innovate for the benefit of users everywhere."

Leibowitz said Google's commitments are "binding" and "enforceable" because the company made a written pledge to the federal regulatory agency. Any violation of those promises could result in fines, he said.

"This is a major victory for Google," said Greg Sterling, an analyst with Sterling Market Intelligence who blogs at Search Engine Land.

"The search bias argument was always one of the hardest and most unconvincing parts of any potential case against Google -- though it's the issue competitors probably care most about."

However, FTC?s settlement With Google fails to end key abuse, Consumer Watchdog says.

The nonpartisan, nonprofit public interest group called on the Department of Justice and state attorneys general to press forward to end the Internet giant?s monopolistic behavior in search results.

"Google clearly skews search results to favor its own products and services while portraying the results as unbiased. That undermines competition and hurts consumers," said John M. Simpson, director of the group's Privacy Project. "The FTC rolled over for Google. They've accepted Google executives? promises that they will change two practices without even requiring a consent agreement, but Google has a track record of broken promises. Don't forget, this fall the FTC fined Google $22.5 million for violating its most recent consent agreement. Why would the FTC take Google at its word?"

The new Assistant Attorney General for the Department of Justice Antitrust Division, William J. Baer, should make Google's abuse of search a top priority, Consumer Watchdog said.

Consumer Watchdog expressed concern that FTC Chairman Jon Leibowitz, who is expected to step down from the commission soon, may have rushed to finish the investigation so it could be concluded under his chairmanship.

The nonpartisan, nonprofit public interest group noted that Google's monopolistic business practices are under investigation by a number of state attorneys general including Texas, California, New York and Ohio. European Union competition officials are also investigating Google.