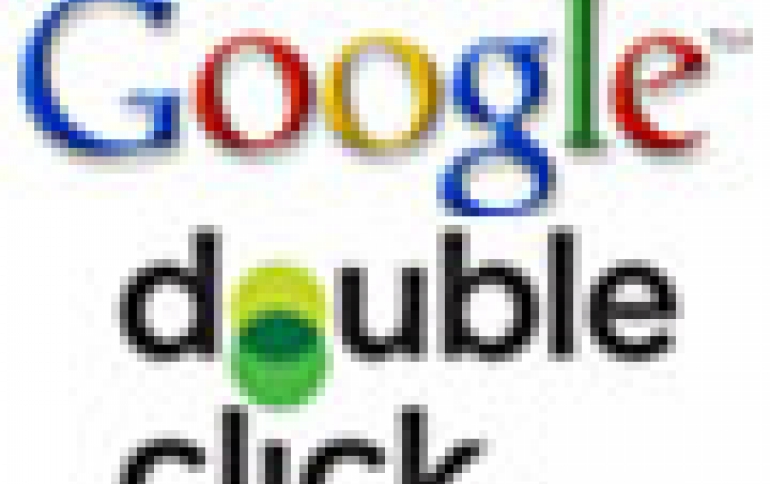 FTC Clears Google's Acquisition of DoubleClick
Google today welcomed the U.S. Federal Trade Commission's clearance of its planned acquisition of DoubleClick Inc. Google announced in April 2007 a definitive agreement to acquire the company for $3.1 billion in cash from San Francisco-based private equity firm Hellman & Friedman along with JMI Equity and management. However, the European Commission has not yet evaluated the deal to determine whether it is anti-competitive.

"The FTC's strong support sends a clear message: this acquisition poses no risk to competition and will benefit consumers," said Eric Schmidt, Chairman and CEO, Google. "We hope that the European Commission will soon reach the same conclusion, and we are confident that this deal will deliver more relevant ads for consumers, more choices for advertisers, and more opportunities for website publishers."

The acquisition was approved earlier this year by the Australian Competition and Consumer Commission and was recommended for approval by one of three Brazilian regulatory agencies. Google cannot close the acquisition until the European Commission, which is still examining the transaction, grants clearance of the deal.

In its clearance opinion released today, the FTC explicitly rejected any current or potential competition concerns. Google and DoubleClick are complementary businesses and do not compete with each other. Google's current business primarily involves the selling of text-based ads, while DoubleClick's core business is delivering and reporting on display ads. DoubleClick does not buy ads, sell ads, or buy or sell advertising space. Rather, it provides technology to enable advertisers and publishers to deliver ads once they have agreed to terms, and to provide advertisers and publishers statistics relating to those ads.

The FTC's opinion also noted the robust competition in the online ad serving space, and Google's acquisition of DoubleClick is just one of several recent transactions that underscore this strong competition. In recent months, several major transactions in the online advertising space were announced, including Yahoo's acquisition of Right Media; AOL's acquisition of ADTECH AG and TACODA; WPP Group's acquisition of 24/7 Real Media; and Microsoft's $6 billion acquisition of aQuantive and acquisition of AdECN Inc.