Foxconn C51XEM2AA Motherboard
6. Conclusion
We had great expectations for the Foxconn C51XEM2AA and in the end, we were not disappointed. We were more than satisfied from the overall stability and overclocking features of this motherboard. Its main power is the fact that Nvidia's 590SLI is a great chipset for the AM2 platform. And by taking advantage of SLI, extreme gamers can have high framerates in 3D person shooter games.
The motherboard also offers connection for six SATA II devices. HDD can be configured in either single or in Raid arrays (0,1,0+1,5), that offer flexibility to your storage needs. We welcome the support of 2xPCI ports too. The extra power connector on the board, offers power for high end cards and of course higher stability. The retail package is more than complete.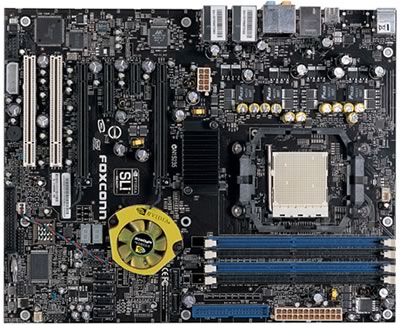 What adds to to the Foxconn C51XEM2AA motherboard's already rich set of features, is the full support of Nvidia's Ntune software. It supports many interesting options, like changing all important BIOS settings from within Windows, and most importantly, the ability to change the FSB, Voltages, Memory timings and Fan speeds on-the-fly, again from within Windows.
The Auto overclock feature will find the best possible combination for you system (VGA, CPU, Memory), although we would recommend leaving the system as is unless you really know what you are doing. Foxconn's Live Update software detects the latest BIOS and driver updates for your system and installs them automatically. Very handy for inexperienced users.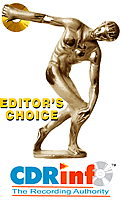 A negative point is that Bank0 of the memory sockets is very close to the CPU, so bigger fans won't easily fit in. Also, in the event two VGA cards (SLI) are installed, the area close to the Nvidia 590SLI chipset becomes very crowded so there could be an problem with air flow.
The Foxconn C51XEM2AA is definitely a top performer and we would highly recommend it for inexperienced and enthusiast users. And best of all, its price range. The motherboard can be found for US$190~$220, which is the lowest we've seen compared with other Nvidia 590SLI motherboards. What else can you expect from Foxconn?