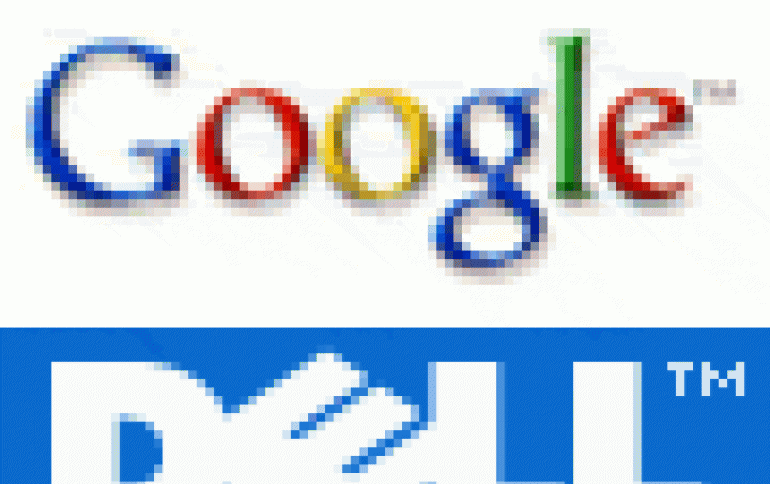 Dell To Sell Google Search Appliances
Dell will start selling the Google Search Appliance and the Google Mini, through Dell's direct corporate and public sales organizations (see www.dell.com/googlesearch). The Google Search Appliance starts at $30,000 and the Google Mini starts at $1,995. Both search appliances are covered by Google warranty and support services.

"Having the Google Search Appliance and Google Mini available from Dell bolsters our enterprise offerings and helps simplify the search engine process for our commercial and public customers," said Terry Klein, Dell vice president, Americas Advanced Solutions Group.

The Google Search Appliance, with its distinctive bezel and yellow chassis, is designed for larger enterprises, while the blue Google Mini is targeted for the small and medium business market. These appliances deliver relevant search results from information sources within a company's firewall. Companies can also design their own interface that users recognize from their familiarity with Google.com, without compromising existing corporate security requirements.

For more info on Google appliances, go to www.dell.com/googlesearch or go to Google.com/enterprise.