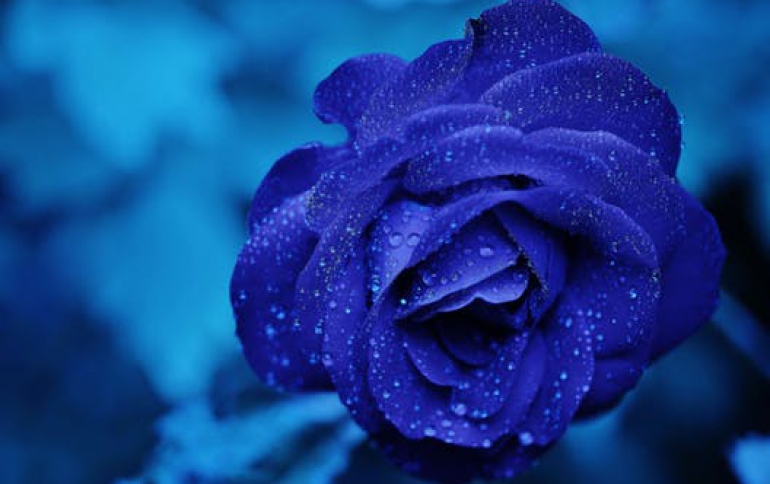 Dell announces new Inspiron 700m/XPS series
Dell's Inspiron 700m offers the company's first 12.1-inch Wide-Screen display on a notebook and includes the power and portability prized by consumers who want a unique viewing experience on the smallest chassis in the Inspiron family of notebooks. Offered for the first time on a Dell notebook is the 700m's crystal clear LCD screen which has a smooth finish and provides rich and vibrant colors with sharp and crisp images. Users will find this screen's output resolution different from traditional LCD screens, similar to the difference between a glossy photo versus a matte finish. Coupled with the Wide-Screen format, the two-spindle 700m delivers impressive DVD viewing and allows for additional screen area to increase productivity. Included with each 700m notebook, customers will receive an LCD care kit to help safely clean, protect and preserve the screen from dust, dirt and fingerprints accumulated with everyday use.

Another never before seen feature on a Dell notebook is the 700m's Artic silver with Alpine white trim color scheme. Starting at $1,499 and 4.1 lbs.(a), the 700m makes the perfect travel companion and offers Intel's latest Dothan processors, the Intel Pentium(R) M 725 (1.6 GHz) and 745 (1.8 GHz) without sacrificing optical capabilities. Choices of integrated opticals include DVD/CD-RW or DVD+RW(b). The 700m includes internal wireless capabilities and memory can be configured from 256MB to 2GB.

Inspiron XPS

First launched in February, Dell's new XPS notebooks will now include the ATI MOBILITY RADEON 9800 graphics card with 256MB of memory, providing customers with exceptional frame rates ready to handle the latest 3D games. The ATI card is being sold exclusively on Dell Inspiron notebooks for 30 days.

Another first time offering on a Dell notebook is the XPS graphics card installation service for enthusiasts who previously purchased XPS notebooks that were configured with the ATI MOBILITY RADEON 9700 graphics card. Starting at $399, customers who purchase the service will be able to schedule and depend on a Dell-certified technician to install the ATI MOBILITY RADEON 9800 video card at their convenience. The card enables XPS users to power through the most graphic-intense games with the strongest 3D performance in a Dell Inspiron notebook, ready to travel to the next LAN party or gaming tournament.

For more information about the Inspiron 700m or XPS, please visit www.dell4me.com/inspiron. Product photos can be accessed at www.dell.com/imagebank.

Technical Highlights: Inspiron 700m

-- Intel Pentium(R) M Processor 725 (1.6 GHz) or Processor 745 (1.8 GHz)
-- 256MB to 2 GB DDR SDRAM (shared)(c) at 333MHz
-- Integrated Intel Extreme(R) graphics with up to 64MB shared memory
-- Integrated 10/100 LAN and 56K(d) modem
-- Integrated internal Wi-Fi (802.11b or 802.11b/g)
-- Choice of modular optical drives: DVD/CD-RW or DVD+RW(b)
-- Choice of Hard Drives: 30, 60, 40, 80GB Ultra ATA
-- Ports include two USB 2.0 ports, one IEEE 1394 port and one S-Video Out
-- One SD Card Slot
-- One PC Card Slot
-- Choice of 4-cell (32WHr) Lithium Ion or 8-cell (65WHr) Lithium Ion battery
-- Standard 1-year limited warranty(e) plus 1-year mail-in service

Technical Highlight: Inspiron XPS
-- Intel(R) Pentium 4 or Pentium 4 Extreme Edition Processors both at 3.4GHz
-- 512MB to 2GB DDR RAM at 400MHz
-- UXGA UltraSharp(TM) Wide Aspect Display (15.4-inch)
-- ATI MOBILITY RADEON 9800 256MB
-- 10/100/1000 Ethernet(f) and integrated 56K(d) v.92 capable modem
-- Optional integrated Wi-Fi (802.11b/g or 802.11a/b/g) and BlueTooth capability
-- DVD+RW/+R(b)
-- Choice of Hard Drives: 60, 80 or 100 GB Ultra ATA
-- Integrated subwoofer
-- Ports include four USB 2.0, one S-Video Out, one IEEE 1394 port and integrated DVI port
-- One PC Card slot
-- 96-watt Hour Lithium Ion battery
-- Optional second hard drive and floppy disk drive
-- Includes choice of 1 QuickSnap(TM) Color Kit cover
-- Exclusive XPS backpack
-- Standard 1-year limited warranty(e) plus 1-year mail-in service

For more information about Inspiron products, go to www.dell.com/inspiron.

About Dell

Dell Inc. (Nasdaq:DELL) is a premier provider of products and services required for customers worldwide to build their information-technology and Internet infrastructures. Company revenue for the past year totaled $43.5 billion. Dell, through its direct business model, designs, manufactures and customizes products and services to customer requirements, and offers an extensive selection of software and peripherals. Information on Dell and its products can be obtained at www.dell.com.

All pricing, specifications and availability may change without notice. Taxes and shipping charges extra, and vary. U.S. only. Dell cannot be responsible for pricing or other errors, and reserves the right to cancel orders arising from such errors.

(a) Weight shown is with 12.1" display, 30 GB HDD, DVD/CD-RW combo, 256MB memory and 4-cell battery. Weights vary depending on configurations and manufacturing variability.

(b) Discs burned with this drive may not be compatible with some existing drives and players; using DVD+R media provides maximum compatibility.

(c) Up to 64MB of system memory may be allocated to support graphics, depending on system memory size and other factors.

(d) Download speeds are limited to 53Kbps. Upload speeds are less (about 30Kbps). Speeds can vary by line condition and modem manufacturer. Analog phone line and service required.

(e) For a copy of our guarantees or limited warranties, please write Dell USA L.P., Attn: Warranties, One Dell Way, Round Rock, TX 78682. For more information, visit http://www.dell.com/us/en/gen/misc/policy_010_policy.htm.

(f) This term does not connote an actual operating speed of 1 Gb/sec. For high-speed transmission, connection to a Gigabit Ethernet server and network infrastructure is required.