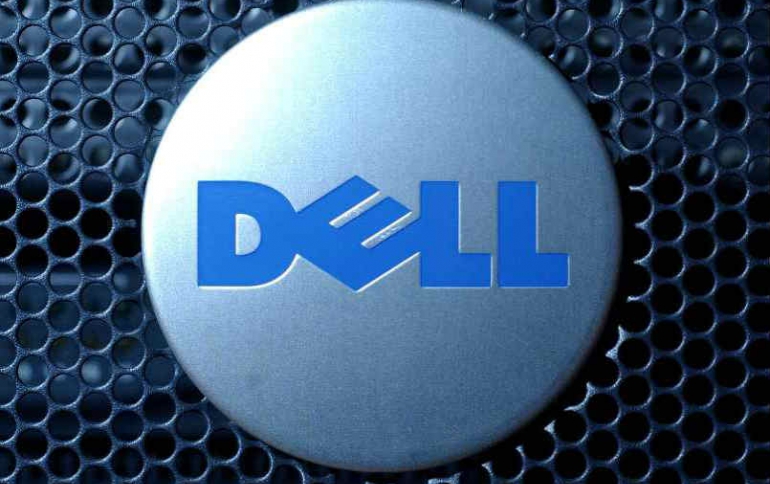 Dell 78-inch Monitor, Full HD projectors And The Dell Classroom Software for Chromebooks
Dell today announced the debut of three new, interactive display products, purpose-built for active learning, classrooms and conference rooms. The company also revealed Dell Classroom, a Chrome-based software solution aimed at promoting collaboration between students and teachers with tools that connect their devices in the classroom.
The Dell 70-inch Interactive Conference Room Monitor is the company's first interactive-touch, 70-inch, Full HD (1080p) monitor, developed in response to the demand for Interactive Flatpanel Displays (IFPDs) as a more approachable alternative to Interactive Whiteboards (IWBs). It offers a large touch display for collaboration, with 10-point hand touch plus two included styluses, an anti-glare and anti-smudge coating on the cover glass. To support the needs of teachers, it's also easy to connect and manage, with multiple ports for plug and play connectivity, an RS232 and RJ45 interface to support remote management, and optional wireless connectivity (WR517 + product link). The C7017T is now available on dell.com.
The newest Dell Interactive Projectors offer a lower-cost alternative to interactive touch displays. These two Ultra Short Throw projectors enable large-screen, interactive collaboration by allowing teachers and presenters to turn virtually any wall or whiteboard into a 100-inch interactive display. The projection displays text and images in Full HD (1080p) resolution. The projectors are easy to set up and connect, with plug and play connectivity on multiple devices, the ability to use the classroom's existing whiteboard and markers, and fast setup and easy calibration.
The S560T features 10-point touch interactivity, allowing students and teachers to write, swipe and draw. It also allows users to switch between using their hands and writing with a stylus.
The S560P features active styluses (IR Pens) to enjoy a natural writing or drawing experience between users and the projected images or programs.
In addition, both products are backed by a two-year Advanced Exchange Service and Limited Hardware Warranty. Both the S560T and S560P are available beginning July 12.
Dell Classroom is a new Chrome-based software solution designed to promote engagement between students and teachers in the classroom.
Dell Classroom elevates the Dell Activity Light functionality empowering students to digitally raise their hands or message a teacher privately, helping students that might have reservations or disabilities prohibiting them from participating. The sofware platform also enables teachers to group students randomly or by simply dragging and dropping, and allows students to join forces using Dell Devices. The software-based solution comes with custom user interfaces for teachers and students, both of which provide a Student/Teacher chat feature and a Bulletin Board for important events. The Teacher UI also provides an Activity Drawer helping teachers sort out the students who require assistance. Additionally, the Student UI features group chat and Polling and Quiz capabilities.
Those of whom currently use Google Classroom can benefit from the 'quick start' functionality and have the ability to publish statistics back to Google Classroom using Google's Classroom Share button. Dell Classroom will be available for free download only on Dell Chromebooks via the Google Chrome web store in Q3.