3. Benchmarks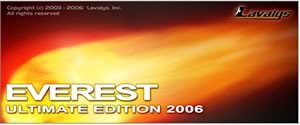 EVEREST Ultimate Edition is a system diagnostics and benchmarking solution for enthusiasts PC users, based on the EVEREST Technology.
During system optimizations and tweaking it provides essential system and over clock information, advanced hardware monitoring and diagnostics capabilities to check the effects of the applied settings. CPU, FPU and memory benchmarks are available to measure the actual system performance and compare it to previous states or other systems. Furthermore, complete software, operating system and security information makes EVEREST Ultimate Edition a comprehensive system diagnostics tool that offers a total of 100 pages of information about your PC. The software has build-in several tests for memory and CPU/FPU.
We used the latest Everest Ultimate Edition software and prepared some reading and writing benchmarks for the memory, clocked in various frequencies: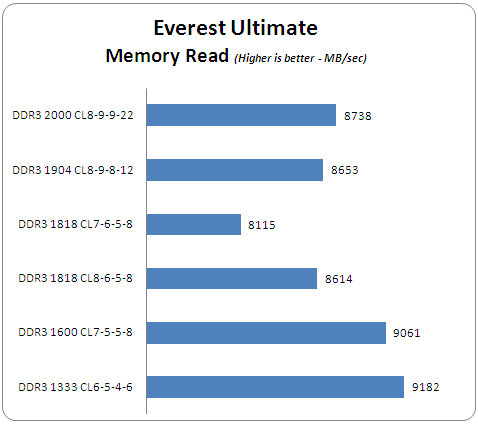 As it seems the unlinked memory doesn't offer the highest figures. In fact rising up frequency and of course timings produce a lower performance. Of course that's the worst case scenario since most overclockers will keep memory and cpu paired (synced).