16. Conclusion
Unquestionably, the Connect3D got better results even than the overclocked stock Asus N6600GT. Being an ATi card still gives the card the advantage of a low performance drop when running with AA and AF enabled. The difference from the older X700 pro is very obvious and the X800 seems and does belong to a new class of performers.
Overclocking the X800 is strongly suggested as the difference is very distinguishable, with the fps increase varying from 10 to 20fps. Even though the games in which the X800 will actually need this performance gain are still few, that will soon change and don't forget that the X800 comes with a mid-range price tag.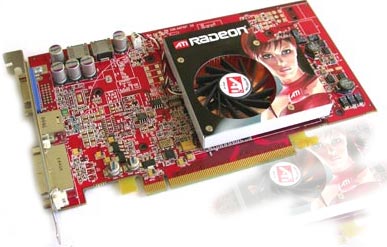 Listening to their users feedback, Connect3D has stripped out any bundled software from their cards in order to keep the costs as low as possible for the end user. On the other hand, you'll find a full set of accessories included with the card such as an HDTV cable, DVI-VGA adaptor, etc.
The Connect3D X800 sells for US$240 (VAT excl), which is just a bit higher than the 6600GT. However, considering the overclocking potential of the X800, there is no reason to opt for any other card over this one. At the moment, the Connect3D X800 offers the best price/performance ratio we have seen, totally worth our PCI-Express BEST BUY award.
Pros:
- Excellent overclocker
- Excellent price/performance
Cons:
- No bundled software

| | |
| --- | --- |
| | |
| | |
| | |
| | |