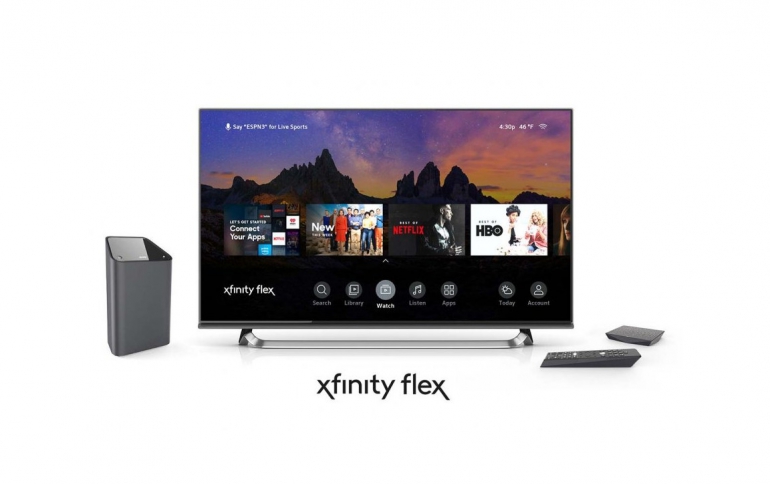 Comcast Launches Streaming Video Platform Xfinity Flex
Comcast said on Thursday it will launch a new internet streaming video service called Xfinity Flex, as the U.S. cable operator targets TV viewers who prefer watching content online.
Flex will cost $5 for people who already subscribe to Comcast's internet offering. A subscription comes with a 4K, ultra-HD streaming TV box and a voice-controlled remote.
Launching March 26, the service will serve as an internet-enabled platform through which the telecom giant's broadband customers can stream content from subscription services like Netflix and Amazon's Prime Video or free, ad-supported programming from YouTube, Tubi and others.
Through the service people can sign up or access existing subscriptions to streaming services like Netflix, Prime Video, HBO and Epix. It will also offer music streaming through services like Pandora and iHeartRadio and thousands of ad-supported titles. Subscribers will also be able to buy and rent titles and upgrade to Comcast's live TV package.
The announcement comes days before Apple is expected to launch its own TV and video service, while Walt Disney Co and AT&T Inc have said they plan to introduce direct-to-consumer streaming services this year, adding to an increasingly competitive industry.