1. Features, specifications
The ATI 5xxx series have won many awards mainly for their high performance and their support for DirectX 11. Club3D has released its own solution based on AMD's HD5770 design promising to offer great value at an affordable price.
The ATI 5xxx series include many new features for end users such as the ATI Eyefinity Technology for multi-display configurations and full support for DirectX 11. The high-end models (HD5850/5870) cost more and the HD5700 series offer the same features, a more attractive retail price and hopefully a great gaming experience.
- Features & Benefits
Get unrivalled visual quality and intense gaming performance and for today and tomorrow with support for Microsoft DirectX 11
With ATI Eyefinity technology get the ultimate immersive gaming experience innovative 'wrap around' multi-display capabilities
Tap into the massive parallel processing power of your GPU with ATI Stream technology and tackle demanding tasks like video transcoding with incredible speed
Experience the speed, responsiveness and performance of ultra-high bandwidth GDDR5 memory
ATI CrossFireX technology in dual-mode offers advanced scalability
As you can see the GPU has been designed with the 40nm process resulting to a low power consumption. Its core is clocked at 850MHz core, while the onboard GDDR5 memory runs at 1200MHz .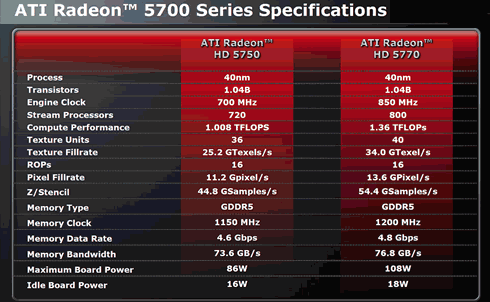 - Retail package
The Club3D HD5770 ( CGAX-57724C) comes in a small black retail box with a generally minimal design. However, the basic information is available at a glance: 1024MB of GDDR5 memory, HDMI output, 40nm design GPU and support for DirectX 11.
At the time this article was written, the card is listed online for about €144 (including VAT), which is a rather aggressive and competitive price compared to Nvidia's offerings.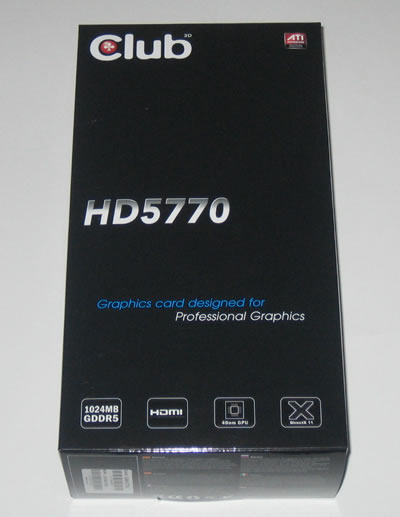 The card is packaged into an anti-static bag. Here we find installation instructions, a CD-ROM with drivers/software and two connectors - a DVI-D-to-DSub and a CrossFire bridge. No retail game is bundled.
The Club3D HD5770 graphics card has small dimensions (22cm length) and comes equipped with a Club3D cooler: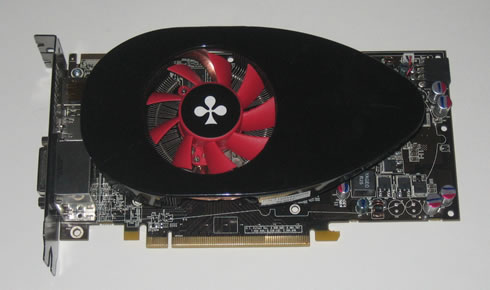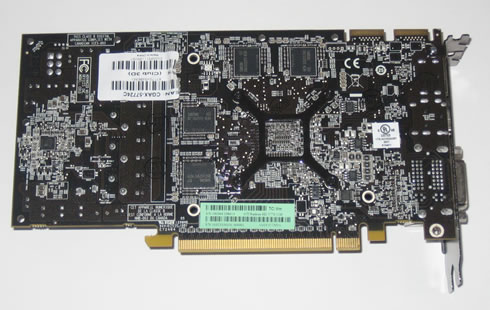 The card requires at least a 450 Watt or greater power supply unit and a single 75W 6-pin PCI Express power connector should be used.
The card's height will enough to occupy two slots at the back of your PC. The available outputs include two DVI-D, an HDMI and a DisplayPort ports.
Of course with older monitors with a D-Sub port the bulked connector is essential to get hooked. The product also supports the Eyefinity Technology allowing up to three monitors to be installed .More information can be found over here.
After installing the graphics card we see more details about its main features and specifications. The GPU core runs at 850MHz and the memory at 1200MHz. These are exactly as the ATI's reference board: