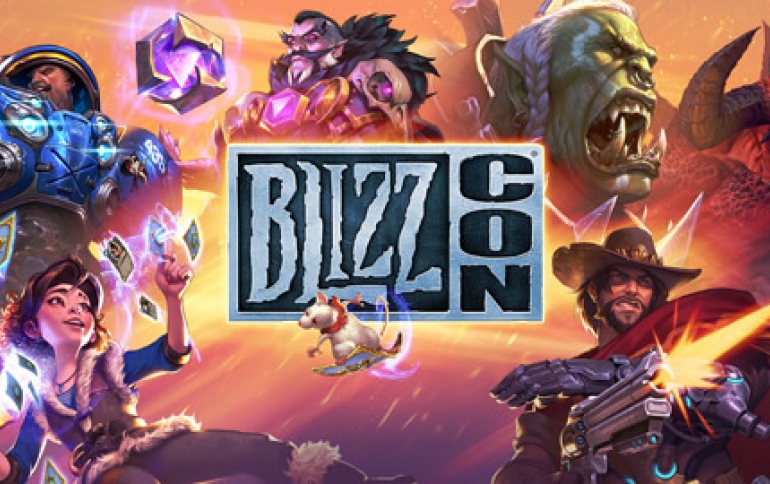 BlizzCon 2018: What's New From Blizzard's Annual Showcase
Blizzard on Friday headed to Anaheim for its annual BlizzCon convention, a showcase for all of its biggest games. Among the announcements, there are new characters for Overwatch and a mobile take on Diablo.
New Overwatch Hero Ashe Reunites with an Old Acquaintance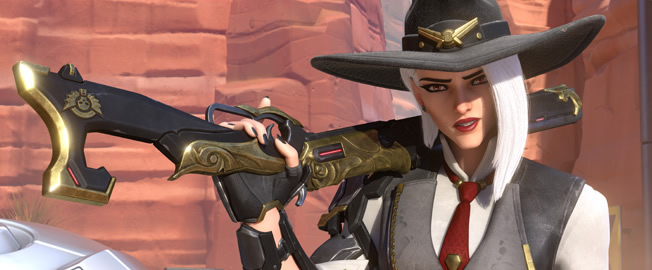 The Overwatch team announced the newest hero to join the fight: Ashe, leader of the notorious Deadlock Gang. Watch her and an old acquaintance in action in the latest animated short, "Reunion."
Ashe is a damage hero who brings a whole arsenal of abilities to the table, including Bob, her trusted omnic sidekick, who can be summoned to knock enemies in the air and lay down suppressing fire with his arm cannons. She can also detonate sticks of dynamite and blast enemies away with her Coach Gun—or aim at distant bad guys with her Viper rifle.
Destiny 2 PC Free on Battle.net through November 18
Bungie and Activision announced that the full Destiny 2 base game for PC is now a free gift for all new players on Blizzard Battle.net. For the first two weeks of November, anyone who does not already own the PC game will have the opportunity to claim it as a gift through their Battle.net account.
Destiny 2 will be free to claim and download from November 2–18, 2018. New Battle.net accounts created after 11:00 a.m. PDT on November 2, 2018, will need to enable Blizzard SMS Protect before claiming their free copy. Destiny 2 PC is redeemable from the Battle.net gift page.
Bungie is also rewarding existing owners of Destiny 2 PC. Those who already purchased the game on Battle.net will be eligible to receive an exclusive gift of their own: a special in-game emblem marking the game's anniversary that will be available in December.
Additionally, Bungie is giving all Destiny 2 players the opportunity to try out Gambit, the new mode introduced in this year's expansion, Destiny 2: Forsaken. Gambit, a hybrid PvE and PvP 4v4 mode, will be available for trial as part of Bungie's "Gambit Free Weekend" from November 9–11.
Minimum system requirements for Destiny 2 PC are an Intel Core i3-3250, Intel Pentium G4560, or an AMD FX-4350, along with a GeForce GTX 660 2GB, GTX 1050 2GB, or Radeon HD 7850. Additionally, 6GB of RAM, and 68GB of HDD space. Internet connection required.
Diablo Immortal brings Blizzard's dungeon crawler to mobile
Blizzard's forges have been runninghot lately, and today the true cause was revealed—the company just announced Diablo Immortal, the next entry in the Diablo series.
Diablo Immortal is a new mobile multiplayer online action–role-playing game for iOS and Android. Taking place between the end of Diablo II: Lord of Destruction and the beginning of Diablo III, this new chapter in the Diablo saga puts players in the role of one of six iconic classes—Barbarian, Crusader, Demon Hunter, Monk, Necromancer, and Wizard—in an ongoing battle against the demonic forces of Skarn, Herald of Terror.
World of Warcraft
The latest World of Warcraft expansion, Battle for Azeroth wasn't well-received. That forced Blizzard to detail how it planned to fix the game.
The company announced the Battle for Azeroth: Tides of Vengeance, the next chapter in the expansion. It comes with a very pretty cinematic, but without concrete details it's hard to say whether Tides of Vengeance will address players' issues.
The release is set for the summer of 2019.
Warcraft III
Blizzard showed off the trailer for its Warcraft III remaster during BlizzCon 2018, a reworking of Reign of Chaos's opening cinematic. Look for the remastered version next summer.
LEGO Overwatch sets
Blizzard previewed six LEGO Overwatch building sets, ranging in price from $14.99 to $89.99, including: Tracer vs. Widowmaker, Hanzo vs. Genji, Dorado Showdown, D.Va & Reinhardt, Bastion, and Watchpoint: Gibraltar. Sets feature fan-favorite vehicles and characters in minifigure form, such as Tracer, Widowmaker, Hanzo, Genji, Shimada Henchman, Soldier: 76, McCree, D.Va, Reinhardt, Pharah, Mercy, Reaper, and Winston. The LEGO Overwatch collection will be available at mass retail in early 2019.