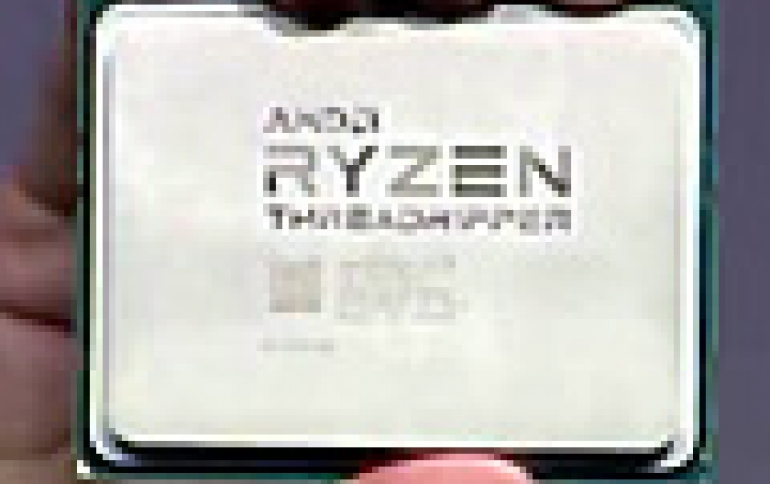 Benchmarks With the 32-core AMD Threadripper Appear Online
Some screnshots showing Cinebench scores of AMD's highly-anticipated 32-core Threadripper CPU, which the company revealed at the recent Computex trade show, indicate a very high performance for the new chip.
CPU-Z images found on hkepc.com show a chip called Threadripper 2990X and appears to sport a 3,4GHz base frequency as well as 64MB L3 cache. The CPU is also shown to have a Precision Boost frequency of 4GHz.
The Cinebench score also looks impressive -- if it is real - reaching 6,399. This performance is twice as fast as the Threadripper 1950X, also much faster than Intel's current flagship, the Core i9-7980XE.
Intel is also planning to offer a 22-core CPU, but if these benchmarks are real, Intel will certainly not be able to bridge this gap in performance.