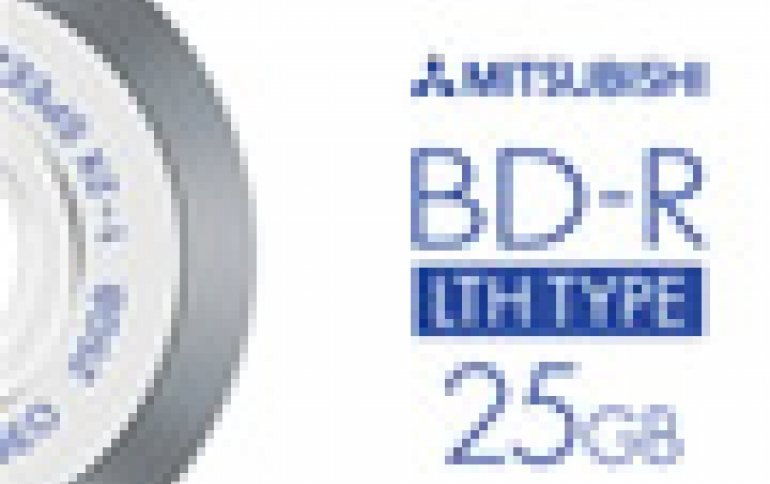 BD-R LTH Discs More Susceptible To Degradation: report
Blu-ray Low-To-High (LtH) discs are not recommended for data archiving as they are aging faster than the traditional Blu-ray (HtL) discs, a recent study found.
The Laboratoire National de Metrologie et d'Essais (LNE), a French metrology laboratory, conducted a study on behalf of the French ministry of Culture, Direction des archives de France (DAF), in order to examine the reliability of the BD-R LTE discs when used for long-term data archiving.
LNE used a number of Blu-ray recordable LTH and HTL discs by Sony (SONY NN3 002), Verbatim (VERBATIMe 000 and VERBATIMu 000), Maxell (RITEK BR2 000), JVC (TYG-BD Y03 001) and Panasonic (MEI T02 001).
The discs were recorded using burners from Lite-On (iHBS 112-37 v2CL04), Plextor (PX-LB950SA v1.06), Buffalo (BR-X 816U2 vEL00), LG (BD-RE BE12LU30 v4261), Pioneer (BDR-206 BK v1.04) and Sony (BD5300S v1.04) and at different recording speeds. The discs were analyzed (RSER measurements) using a Blu-ray Analyzer provided by Expert Magnetics.
The laboratory put the discs in accelerated aging tests, exposed under specific temperature and relative humidity conditions (incubation at 80 degrees C / 80% RH) as well as under exposure to irradiation.
The very interesting results showed that the overall quality of recorded BDR-LTH is inferior to BD-RT HTL. As a result, the French laboratory does not recommend using BDR-LTH discs for long term data archiving, as the ageing acceleration tests showed that they are more sensitive to light even compared to DVD±Rs, while the BD-R HTL discs could be considered as substantially insensitive to light.
Among the BD burners used for the test, the Pioneer 206BK drive gave the best burning quality, according to the report, with the Buffalo BR-X 816U2 and the LG BD-RE BE12LU30 drives to follow.
With these burners, the Panasonic BD-R HTL (MEI T02 (001)) was the most reliable disc when recorded at 4x or 6x.
Sony's BD-R HTL disc (SONY NN3 (002)) disc was also reliable enough when burned with the Pioneer 206BK drive at 6x, the study found.
Under the incubation conditions at 80 degrees C / 80% RH, the various media of the test had the following behavior:
Panasonic's BD-R HTL was reliable for a period of 2000 hours. After that point, some local defects appeared that could possibly cause read errors.
Sony's BD-R HTL also behaved well, with an acceptable error rate even after 1750 hours of incubation. The data error rate was rapidly growing after that point.
Maxell's HTL BD-R was in good condition for a period of 500 hours of incubation. After that point, the error rate was increased for the entire disc, and the discs' cover layer was detached in specific areas.
Data stored on Verbatim's HTL BD-Rs was in good shape for a period of 250 hours of incubation. After than point, uncorrectable data errors occurred.
Verbatim's LTH BD-R showed serious degradation and uncorrectable errors after 250 hours of incubation. However, the discs could be still be analyzed after 750 hours of steaming.
Finally JVC LTH BD-Rs returned uncorrectable data errors after 250 hours of incubation, with disc degradation to be visible even with naked eye.
The complete report is available in French
here
.