Basemark Presents Comprehensive VR Benchmark For Your PC, Laptop
Basemark has just released VRScore, a multi-faceted VR test suite for VR headsets and computers, covering everything from rendering performance to display latency.
VRScore PC measures how well a PC can run VR content, is the PC powerful enough for the requirements of the different HMDs and what is the latency of the HMD. You will also see analysis of how much an upgrade to their existing PC would benefit you.
One can also use VRScore without an HMD. In this case, the software tells the PCs rendering performance and gives an estimation of what the VR performance would be with different supported HMDs.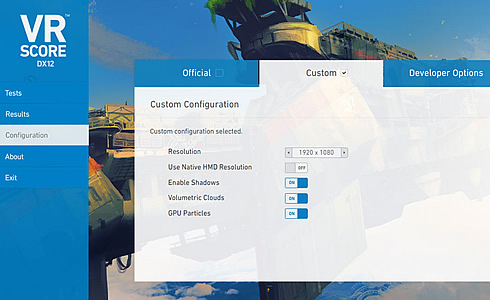 VRScore PC measures PC and Head Mounted Display (HMD) rendering performance and latency in Virtual Reality (VR) applications. VRScore PC also supports both DirectX 12 and DirectX 11, thereby enabling more wide ranging comparisons with PCs and HMDs that do not support DirectX 12.
In order to measures the headset, specifically the application-to-photon latency, dropped frames, and duplicated frames, the VRTrek Suite uses the VRTrek tool. This is a device composed of a pair of phototransistors and plugs into a microphone jack. Intended to simulate the human eye, the VRTrek device is what gives the software feedback on the VR headset's performance.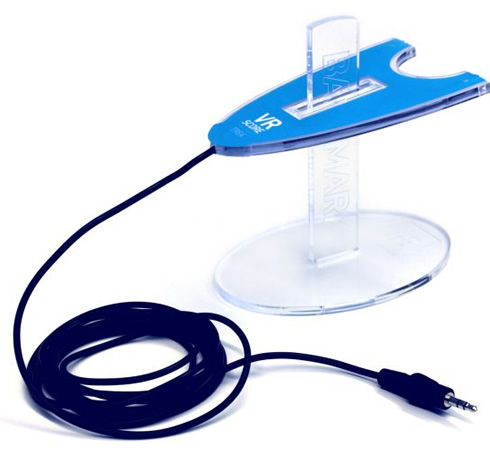 In order to develop the benchmark, Basemark worked in with AMD, Intel and NVIDIA. Furthermore, VRScore PC utilizes a real-world game engine, CRYENGINE by Crytek GmbH and features a high quality, game-like workload developed by Crytek called Codename: Skyharbor.