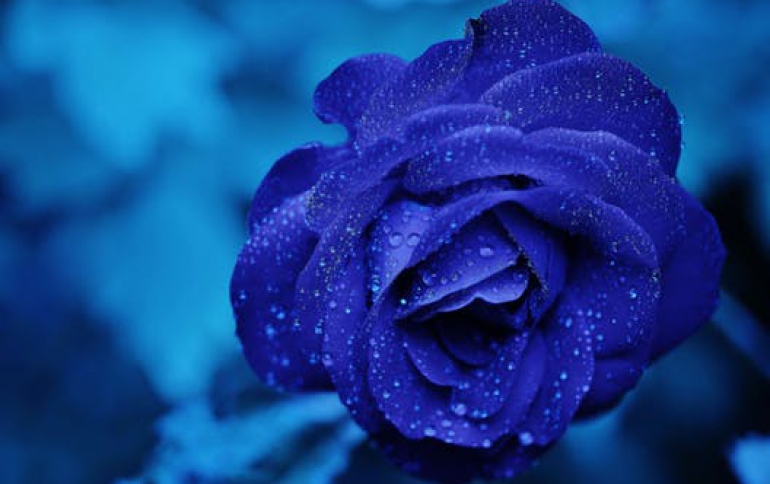 Asus Launches EAH3850 and EAH3870X2 TOP Video Cards For Overclocking
Asus has today introduced the overclocking version of the latest generation of AMD dual RV670XT GPUs with the ASUS EAH3870X2 TOP/G/3DHTI/1G graphics card and the Asus EAH3850 SMART OC/HTDI/1G.
6% Memory Clock Boosts with ASUS EAH3870X2 TOP
Equipped with DRR3 0.8ns memory modules, the EAH3870X2 TOP provides peak performance with GPU memory clock boosts of 6%; while both the EAH3870X2 TOP/G/3DHTI/1G and EAH3870X2/G/3DHTI/1G utilize specially designed dual fansinks for efficient heat dissipation compared to reference designed single fansink solutions. The EAH3870X2 TOP/G/3DHTI/1G also comes with two extra DVI outputs for a maximum of four-display video output; as well as the Company of "Heroes: Opposing Fronts" video game.
The GPU core and memory clock performances can be boosted from 825MHz up to 851MHz and from 900MHz up to 954MHz respectively.
Asus EAH3850 SMART OC/HTDI/1G
The new Smart OC Series (ASUS EAH3850 SMART OC/HTDI/1G) will allow users to increase voltages only when needed with the simple push of a button ? providing them with up to 12% performance upgrades. The EAH3850 SMART OC also comes with a patent-approved luminant LED DVI output; while the exclusive Glaciator Fansink will keep the GPU 20?C cooler than reference designed fansinks. On top of all this, the ASUS EAH3850 SMART OC incorporates a large onboard memory size of 1GB ? designed for DirectX 10 gaming.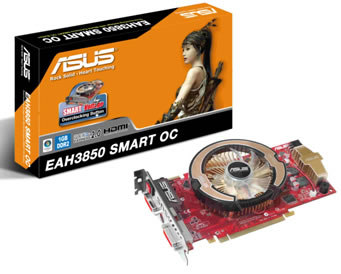 When in the high-voltage mode, gamers can expect core and memory clock performance boosts from 669MHz up to 796MHz and from 990MHz up to 1100MHz respectively.