ASUS Extreme N7800GT Dual
18. Overclocking
No matter your graphics card, there comes a time in your computer's life when it can no longer cope with the latest technological demands the ever so popular games impose. This is one of the main reasons for overclocking your graphics card. Gamers are always looking forward to a little extra boost in terms of framerate. Even though most of the times the boost is far from noticeable, overclocking remains the last resort when you can't afford to buy a brand new VGA card.
The default core and memory clock are set to 4300MHz and 1.2GHz respectively. To be honest, we did not expect much from the Dual GPU card. Older Dual GPU card attempts showed how bad overclockers they were because of engineering problems. Another concern is temperature, although we think that temperature has less to do with the disability to overclock in this case.
Unfortunately, we could only manage a gain of 30MHz core clock frequency. The memory clock could not be changed at all without producing the blue screen of death and artifacts in Windows XP. However, 30MHz gain is not small in a Dual GPU card.
Overclocked, the card gave us 46°C when idle and 61°C maximum during intense gaming, which is great considering the 69°C we got with the 7800GTX single GPU cards.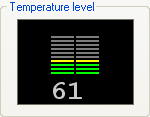 Let's see how much of a difference we gained in performance.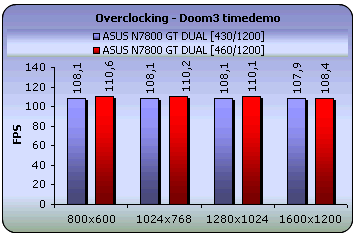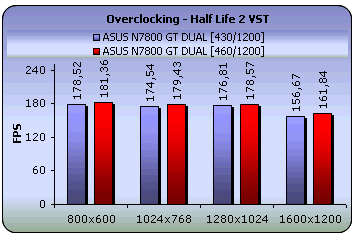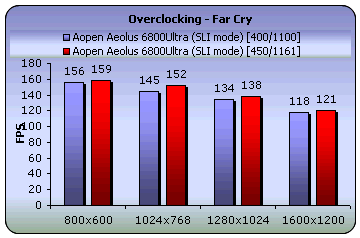 Since the card proved a weak overclocker, the difference of 3 fps is not worth the risk and we would suggest leaving it at its default settings.