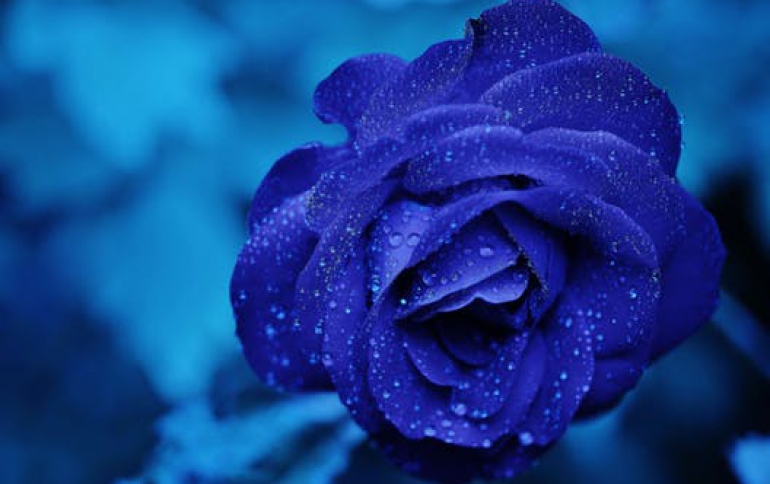 ASUS Announces MG248Q, MG28UQ and MG24UQ Gaming Monitors
It is the dawn of 4K and as the clear line between consoles and PCs is becoming dusky, Asus is offering a new series of ASUS MG gaming monitors to satisfy the new age of gaming.
Three new displays - a 28-inch and two 24-inch - offer Adaptive-Sync Technology to help eliminate screen tearing and choppy frame rates to make smooth gameplay possible.
All three feature GamePlus for in-game enhancements such as the crosshair overlay and FPS counter, GameVisual technology for six preset display modes catered to different game genres such as FPS (first-person shooter) and RTS/RPG (real-time strategy / role-playing game), while App Sync can be customized so games will activate a specific GameVisual mode automatically. A new DisplayWidget can now help you configure GameVisual, App Sync and Ultra-Low Blue Light technologies all in one place.
The MG28UQ and MG24UQ are 4K/Ultra HD displays with a resolution of 3840 x 2160e. The MG28UQ has a pixel density of 157ppi (pixels per inch) and offers 1ms response time. For connectivity, you can hook it up using DisplayPort 1.2 (one), HDMI 2.0 (one), or HDMI 1.4 (two ports). Two quick-charge compatible USB 3.0 ports are also available.
The MG24UQ is a compact version of the MG28Q, except this utilizes an IPS panel for wide viewing angles (178°) as well as visuals with minimal distortion and color shift. The pixel density of 186ppi is even higher than the MG28UQ since this also has 4K resolution.
The MG248Q is a Full-HD (1920 X 1080) monitor that can save you the cash you would otherwise spend on a TV. To get the most out of an MG248Q, you can hook up your console as well as your PC which is capable of 144Hz refresh rate and 1ms response time. You will also be 3D-ready, and the addition of an NVIDIA 3D Vision 2 kit means you can play titles in 3D (such as Batman, Crysis and Dirt Rally).
High refresh rate eliminates lag and motion blur (provided your system is up to spec), while Adaptive-Sync technology helps elimiate screen tearing.
All three MG monitors have full tilt, swivel, pivot and height adjustment and can be VESA wall-mounted for more desktop space.
ASUS MG248Q

ASUS MG24UQ

ASUS MG28UQ

Panel

24-inch (61cm) diagonal; 16:9 widescreen

 TN

23.6-inch (59.94cm) diagonal; 16:9 widescreen

WLED / In-Plane Switching Technology  

28-inch (71.12cm) diagonal; 16:9 widescreen

WLED / TN

Resolution

1920x1080

3840x2160 @60Hz with DisplayPort1.2/ HDMI (v2.0), 3840x2160 @30Hz with HDMI (v1.4)

3840x2160 @60Hz with DisplayPort1.2/ HDMI (v2.0), 3840x2160 @30Hz with HDMI (v1.4)

Pixel pitch

0.276mm

0.136mm (186ppi)

0.16mm (157ppi)

Color (max.)

16.7 million colors

1.0737 billion colors

Viewing angles

170°(H)/160°(V)

178°(H)/178°(V)

170°(H)/160°(V)

Contrast ratio

100,000,000:1

Brightness (max.)

350cd/m²

300cd/m²

300cd/m²

Response time

1ms (gray-to-gray)

4ms (gray-to-gray)

1ms (gray-to-gray)  

ASUS-exclusive technologies

ASUS GameVisual
ASUS GamePlus
ASUS Eye Care Technology (Flicker-Free and Ultra Low Blue Light)
ASUS DisplayWidget

Input/output

DisplayPort1.2,  HDMI (v1.4), Dual Link DVI-D

DisplayPort1.2, HDMI (v2.0), HDMI (v1.4) x2

DisplayPort 1.2, HDMI (v2.0), HDMI (v1.4) x2, USB 3.0 ports (Upstream x 1, Downstream x 2 / Power charge BC1.2)

Audio

2 x 2W (RMS) speakers

Design / stand

0~130 mm height adjustment
+90° ~ -90° swivel
+33° ~ -5° tilt
90°(clockwise) ~-90° (anti-clockwise) pivot

0~150 mm height adjustment
+60° ~ -60° swivel
+20° ~ -5° tilt
90° (clockwise) pivot
Quick-release stand

 

Size

556 x (392~542) x 276mm (with stand)

660.26 x (416~566) x 233.4mm (with stand)

Weight