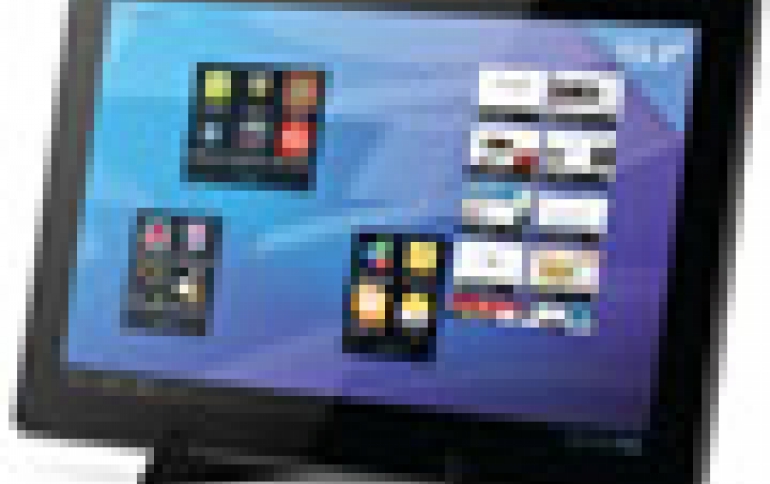 Archos Launches FamilyTab Tablet
The Archos FamilyPad is the latest in an emerging market of oversized tablets designed for use by the entire family. Set to launch in Europe in December, the tablet features a 34cm HD screen (13,3", 1280 x 800), allowing families to sit down and play digital board games, watch movies, share pictures or connect to social networks together. It also features a 10x multitouch screen that allows up to four people to play a game as if it's a real game board.
The FamilyPad features thousands of games to choose from including a range of pre-installed games selected by ARCHOS.
The tablet also offers USB and HDMI ports, it runs Android 4.0 and boasts 8GB of built-in memory plus a micro SD slot for expansion.
With the FamilyPad, Archos is following Sony which earlier this month unveiled its VAIO Tap 20, a family desktop computer that converts into a 20-inch tablet.
The FamilyPad will be first released in the UK for £274.99 ($438)
Technical Specs:
- Storage: 8GB flash memory and expandable via micro SDHC Slot up to 32 GB
- Operating system: ANDROID 4.0
- CPU: ARM Cortex A8 @ 1 GHz RAM: 1GB
- Display: 13.3" inch (34cm), capacitive 10 points MultiTouch Screen, 16 million colors, 1280 x 800 HD screen resolution
- Interfaces: 1x Micro USB host 2.0 for external devices, Micro SD slot, HDMI output
- Camera: Front camera 2.0 MP (1600 x 1200) and back camera 2.0 MP (1600 x 1200)