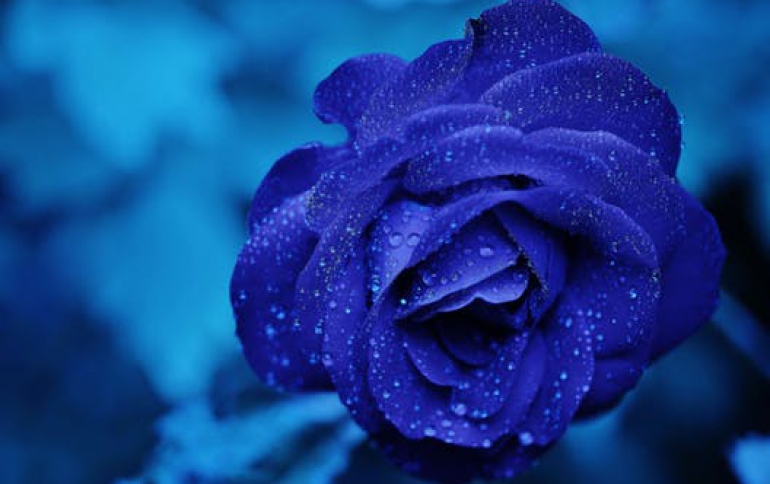 AMD Releases New ATI FirePro V8800 Professional Graphics Card
AMD announced today the launch of the first of a new family of ATI FirePro professional graphics solutions with ATI Eyefinity technology. AMD claims that the new ATI FirePro V8800?the industry?s most powerful professional graphics card ever created and the only professional graphics solution in the world supporting ATI Eyefinity multi-display technology and Microsoft Direct 11 technology. The card is available for order today from AMD and its technology partners.
The ATI FirePro V8800 retails at an MSRP of $1499 USD and delivers 2.6 teraflops of computing power with the highest memory bandwidth (147.2 GB/s) available in any single-card professional graphics solution - more than two times the compute power of the previous generation - making it the ideal solution for manipulating large and complex photorealistic models in real-time. In the coming months AMD plans to round out its next-generation ATI FirePro family, offering a number of solutions to meet the various 2D and 3D needs of professionals working in CAD, Digital Content Creation (DCC), Broadcast, Medical Imaging and Financial Services.
With ATI Eyefinity technology, professionals can use up to 2x the screen workspace with a single card and increase productivity. Three and four display desktop configurations are simple to enable with the ATI FirePro V8800 - users only need to connect the additional displays to the graphics card.
With one ATI FirePro V8800 users can drive up to four independent 30" displays, enabling 16.4 million pixels. A Graphical User Interface allows configuration of a single desktop surface across multiple displays. The ATI Eyefinity technology also works with ATI FirePro? S400 Synchronization Module, enabling up to four displays per graphics card to be synchronized at a time.
The new ATI FirePro professional graphics are designed for and ready to support the latest standard application interfaces, including OpenGL, OpenCL and DirectX 11.
Released by the Khronos Group in March, OpenGL 4.0 includes a new tessellation feature that allows applications to amplify geometry, generating tessellated geometry based on incoming vertices and allowing professionals to take a rough object defined by only a few vertices and generate new vertices to smooth out the object and provide more detail. AMD has announced its support for OpenGL through its beta driver for OpenGL 4.0 and 3.3.
Highlights:
- Powerful workstation graphics that supports up to four independent displays
- Features industry's highest memory bandwidth
- 2X computing capability over prior generation
- ATI Eyefinity capable graphics card
- Four DisplayPort outputs
- Drive up to 4 independent 30" displays
16.4 million pixels8
- 2GB GDDR5 memory
- Scalable ultra parallel processing architecture with 1600 stream processors
- AutoDetect technology instinctively optimizes performance for multi-application workflow
- Hardware acceleration of DirectX 11 & OpenGL 3.2 advanced features
- Optimized and certified for many major CAD and DCC applications
- PCI Express 2.0 compliant
Specifications:
GPU
* Stream Processors: 1600
* Memory Interface: 256-bit
Memory
* Size/Type: 2GB GDDR5
* Bandwidth (GB/s): 147.2
Display Outputs
* DisplayPort: 4 Standard
* Max Resolution: 2560x1600 @ 60Hz
* Stereo (3-pin DIN): Yes
API/Feature/OS Support
* DirectX: 11.0
* OpenGL: 3.2
* Shader Model: 5.0
* ATI Eyefinity Technology Support: Yes
* ATI CrossFire? Pro Support: Yes
* ATI FirePro S400 Synchronization Module Support (for Framelock/Genlock): Yes
* Stream Computing: Yes (OpenCL 1.05)
* OS Support: Microsoft? Windows 7, Windows XP, Windows Vista, Linux 6 (32-bit or 64-bit)
Thermal/Power/Form Factor
* Max Power: * Slots: 2
* Form Factor: Full Height / Full Length
* Support Energy Star 5.0 Compliance: Yes
* Bus Interface: PCI Express 2.0 x16
Retail Package Contents
* ATI FirePro? V8800 professional graphics card
* Installation CD with drivers and documentation
* Quick Start Reference Guide
* Two DP to DVI (single-link) adapters7,8
* One ATI CrossFire? Pro connection cable
New driver supports OpenGL 4.0 and 3.3 on Windows and Linux Platforms
In related news, AMD also announced the support of the recently-published OpenGL versions for Windows 7, Windows Vista, Windows XP, and Linux across select ATI Radeon, ATI FirePro and ATI FireGL graphics cards.
OpenGL 4.0 is now supported on ATI Radeon HD 5900, HD 5800, HD 5700, HD 5600, HD 5500 and HD 5400 series graphics cards, and OpenGL 3.3 is supported by all discrete graphics products from AMD - both consumer and professional graphics - released since the spring of 2007. The new functionality is made possible by a
beta driver
, available on the AMD website.
AMD?s beta driver for OpenGL 4.0 and 3.3 includes:
* Full compatibility with the OpenGL 4.0 standard on AMD's most recent graphics products, the ATI Radeon- HD 5900, HD 5800, HD 5700, HD 5600, HD 5500 and HD 5400 series:
o Offloading of geometry tessellation from the CPU to the GPU, for a more flexible and productive workflow
o On the ATI Radeon HD 5800 and HD 5900 series graphics cards, double precision processing, designed to enable more accurate modeling and higher quality rendering, applicable to both consumer and workstation uses
o Interoperability between OpenGL and OpenCL, or other external APIs
* Support for OpenGL 3.3 functionality across all of AMD's discrete graphics products - ATI Radeon, ATI FirePro and ATI FireGL graphics cards released since the spring of 2007