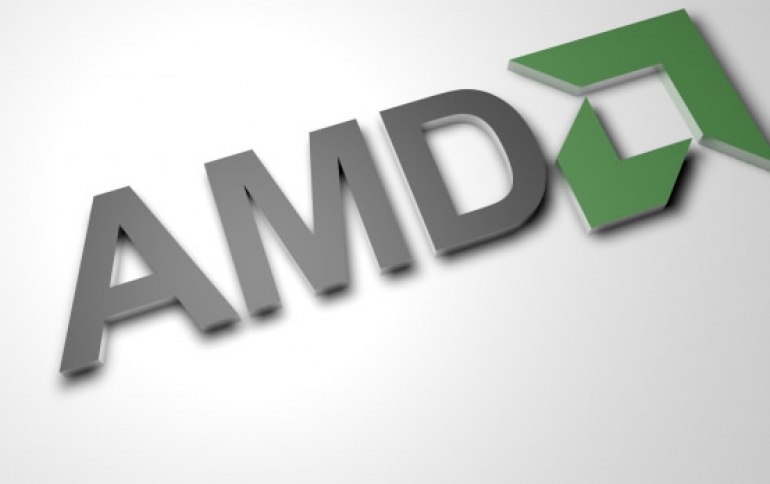 AMD To Form Joint Venture With Nantong Fujitsu Microelectronics On Semiconductor Assembly and Test Operations
Advanced Micro Devices (AMD) said on Thursday it would spin off some of its assembly and testing operations into a joint ventur with China's Nantong Fujitsu Microelectronics Co Ltd (NFME). The joint venture will combine AMD's high-volume assembly, test, mark, and pack (ATMP) facilities and workforce in Penang, Malaysia and Suzhou, China with NFME's outsourced semiconductor assembly and test (OSAT) expertise.
"We continue our strategic transformation by creating a joint venture combining AMD's high-volume assembly, test and packaging facilities and our experienced workforce with NFME's expertise in outsourced semiconductor assembly and testing," said AMD Senior Vice President, Chief Financial Officer and Treasurer Devinder Kumar. "NFME is an ideal partner with the vision and business plan to successfully lead the joint venture upon the close of the transaction. We continue to sharpen the focus of our ongoing investments on designing differentiated, high performance technologies and products that can drive long term profitable growth. The formation of this JV further strengthens our balance sheet with significant asset monetization."
Upon close, the new business will leverage the capabilities of 5 facilities and approximately 5,800 employees to offer differentiated ATMP capabilities.
The transaction is expected to close in the first half of 2016.
As part of the agreement between the two companies, NFME will purchase an 85 percent share of AMD's Penang and Suzhou operations, and serve as controlling partner for the new combined business.
As consideration for the transaction, at close AMD expects to receive approximately $371 million from NFME, record cash of $320 million, net of expenses, and retain 15 percent ownership of its Penang and Suzhou operations.
AMD added that it has no plans for workforce reductions at its Penang or Suzhou facilities.
AMD on Thursday said it posted a net loss of $197 million in the third quarter ended Sept. 26, compared with net income of $17 million a year earlier. AMD blamed lower CPU and GPU sales for the red ink.
AMD's PC business which suffered a $181 million operating loss on $424 million in revenue. AMD blamed lower sales for the drop, as well as an inventory write-down of older devices. While processor prices decreased, GPU prices increased, due to new GPU offerings like the Radeon R9 Fury series.
The company's enterprise and embedded segment reported an operating profit of $84 million on sales of $637 million, driven by seasonally higher sales of AMD's semi-custom SoCs, which are found in all three major game consoles.
Revenue fell 25.8 percent to $1.06 billion.