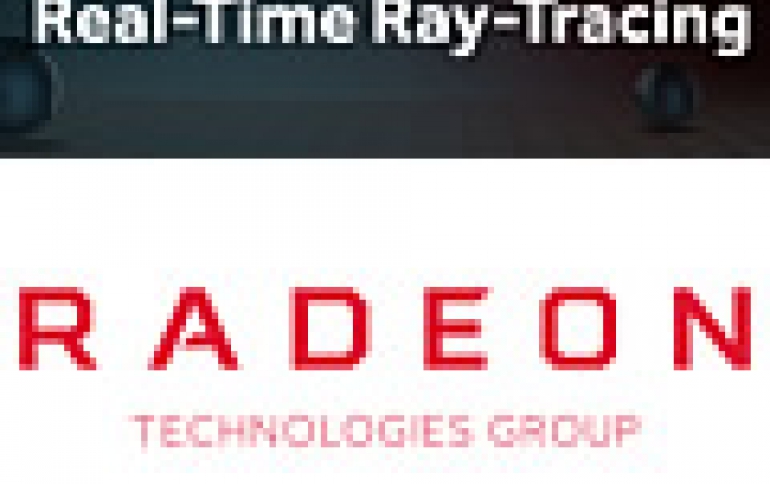 AMD Announces Real-Time Ray Tracing For ProRender Rendering Engine and Radeon GPU Profiler 1.2
AMD announced real-time ray tracing support for the company's ProRender rendering engine, and Radeon GPU Profiler 1.2.
Though Microsoft's DirectX Raytracing (DXR) API and NVIDIA's DXR backend "RTX Technology" were announced yesterday as well, the new ProRender functionality appears to be focused on game and graphical development as opposed to an initiative angled for real-time ray tracing in shipping games.
The Radeon ProRender supports real-time GPU acceleration of ray tracing techniques mixed with traditional rasterization based rendering.
According to the company, this new process fuses the speed of rasterization with the physically-based realism. At a high level, the process achieves these results by using rasterization to draw basic structures and surfaces before a ray tracing process is used to compute advanced light-effects like reflections, shadows and transparency. The flexibility of the process allows users to decide when these advanced light effects are actually necessary and add noticeable new dimensions of realism to their renders.
The differences between rasterization and ray tracing at a computational level have made the combination of these processes a desirable but difficult problem discussed more often in academic papers than practical application.
According to AMD, professional users of this new process will be able to achieve far faster render times for their projects saving time and system resources for 3D projects of any scale. Game developers will also be able to achieve a greater degree of photorealism without sacrificing the high frame rates required for smooth real-time onscreen animation. Like many of the other open source tools available from GPUOpen, real-time ray tracing will give users more control over the development process unlocking even more performance from your GPU.
Access to real-time ray-tracing will be made available to AMD partners. More information about the process will be provided in AMD's session with Takahiro Harada at GDC on March 21.