Akasa Gemini, Libra notebook coolers
4. Akasa Libra - Retail package
The Akasa Libra costs around ~20 Euro (+shipping).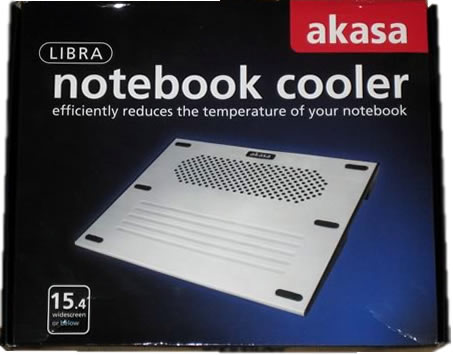 Inside the box, the cooler is safely secured with two foam spacers and it is placed in a plastic bag. A USB cable and a pronted manual are avlso available.
The product is rated for 12~15.4" laptops. It is made out of brushed aluminium at the top and the rest area is made of hard PVC plastic. Designed for gamers and hard use, the product offers a quality feel and looks quite durable.
The USB ports and the power swict are placed on the right side of the cooler.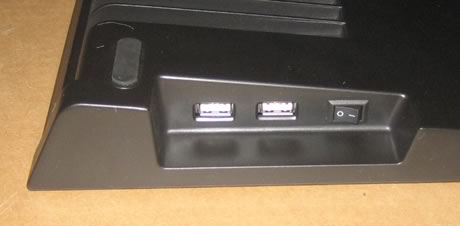 Two 70mm fans (1500rpm) are responsible for removing the heat out of the cooler.