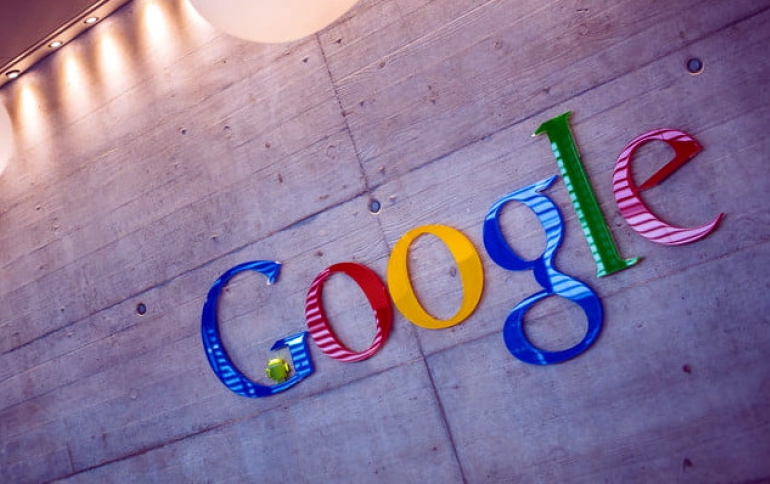 Activists Call For Google Break up
International consumer group SumOfUs has submitted a shareholder resolution on behalf of Alphabet shareholders calling for the company to be broken up.
SumOfUs, a U.S.-based group that aims to curb the growing power of corporations, wil make that proposal at Alphabet's annual shareholder meeting on Wednesday at an auditorium at the company's offices in Sunnyvale, California.
The proposal call Alphabet to study alternatives to its current structure that would make the company "more manageable and its management more accountable to shareholders, highlighting concerns about human rights abuses."
"Officials in the US & EU continue to be concerned about Alphabet's market power in view of restrictions on monopolies," the proposal reads. "We believe that shareholders could receive greater value from a voluntary strategic reduction in the size of the company than from asset sales compelled by regulators."
Concerned that Alphabet is now too large and complex to be managed effectively, the resolution cites anti-competitive practices, privacy violations, data leaks, and illegal location tracking committed by Alphabet –– as well as reports that Google continues to work on developing a search engine that censors blacklisted words and assists in the cyber-surveillance of citizens in collaboration with the Government of China.
Tibetan, Uyghur and Chinese rights activists will also join ethical consumer specialists at Aphabet's shareholders' meeting to raise concerns about Google's development of a censored search engine for China, codenamed "Project Dragonfly."
However, the proposal will not have any success, since Alphabet's top two executives, Larry Page and Sergey Brin, hold 51.3 percent of shareholder votes.
There is a growing focus on the prospect of antitrust action against Alphabet and other big technology firms such as Facebook Inc and Amazon.com Inc as they face a political and public backlash over privacy issues and the power they now wield over the world's information.
U.S. President Donald Trump has been a frequent critic of Google, claiming without evidence that its search engine unfairly produces results unfavorable to him. He has suggested that U.S. regulators should follow Europe's lead and look closely at tech companies' monopolies, but has not suggested any specific remedy.
The U.S. Department of Justice and Federal Trade Commission are gearing up to investigate whether Google, Amazon, Apple and Facebook misuse their massive market power, according to reports.