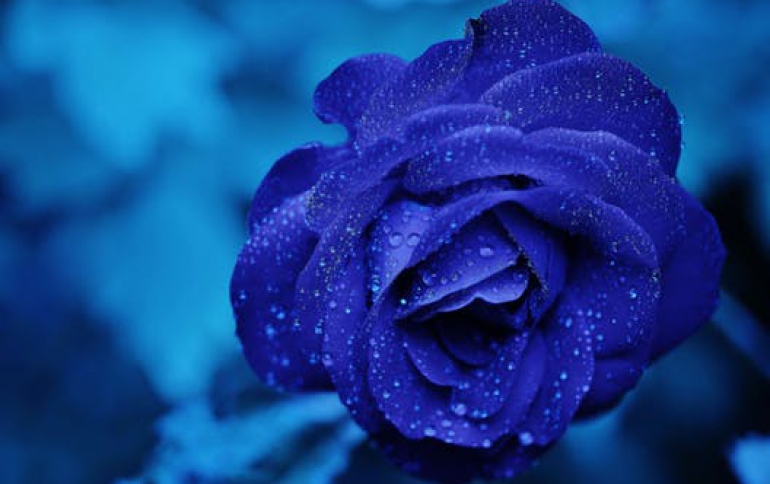 Acer Aspire One is Official
Acer has officially rolled out the Aspire One mciro notebook that is powered by Intel's Atom processor.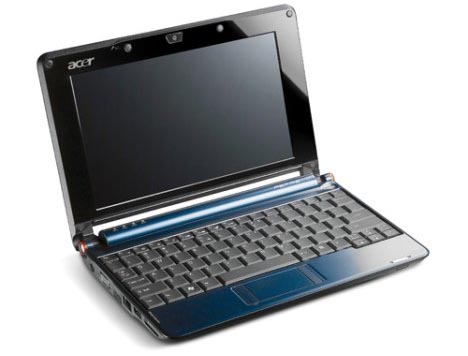 According to Acer, the Aspire One will be able to run for half a dozen hours before gasping for a power outlet, which is a much better figure compared to the Eee PC from Asus. Other features include a webcam, a 5-in-1 memory card reader, a secondary SD memory card slot that enables the user to expand the Aspire One's permanent storage.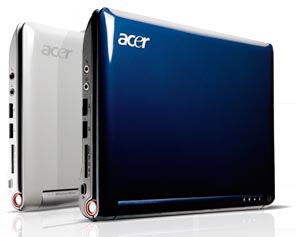 The Aspire One will be available beginning July 2 for $379, a 512MB RAM system powered by Linux and having 8GB of flash memory. Later that month, a version running Windows XP Home Edition with an 80GB hard drive, and 1GB of RAM will be available.
Specifications
Intel Atom @ 1.6Ghz
8.9" LED-backlit 1024?600 screen
512MB of RAM
Linupus Lite OS
8GB of SSD
SD card reader (5-types)
Four colours: sapphire blue, seashell white, golden brown and coral pink
248mmx170mmx29mm
3hrs (3-cell) and 6hrs (6-cell) battery options
Options: 1GB RAM, 80GB HDD, Windows XP
3G and WiMax options to be available later in the year