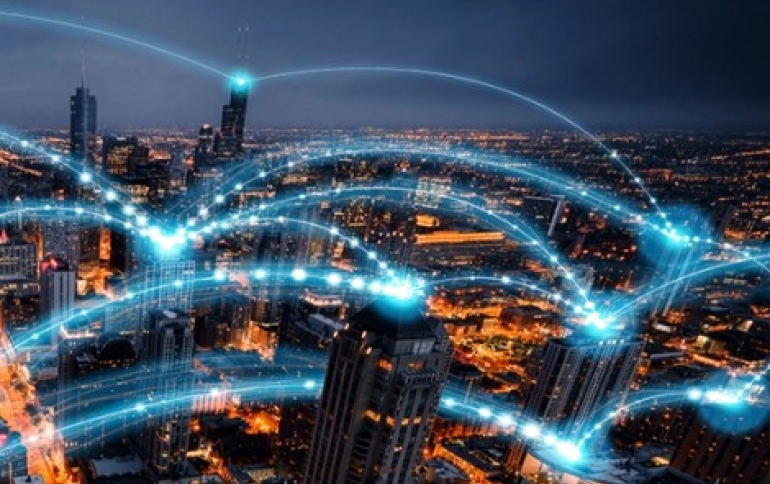 2019 is Year Zero for Commercial 5G, 2020s Will Still Belong to 4G
Despite the bold marketing announcements, only 8% of the global mobile connections base (excluding cellular IoT) had launched commercial 5G mobile services as of early October 2019, and forecasts for 5G take off is expected after 2021.
According to a study released by GSMA Intelligence, 77 operators have announced plans to launch 5G technology, including China, where 5G will go live in October 2019.
While initial deployments will be limited to urban centres, the pace at which 5G network coverage extends to national scale depends on the country.
Korea (86% by 2021) and Japan (66%) are expected to be among the world leaders, aided by willing operators, tech-savvy consumers and a heavily urbanised distribution.
The US (79%) is also at the high end, although this is driven by competitive dynamics, with the recent T-Mobile/Sprint approval a further accelerant.
By contrast, European telcos will play the long game. GSMA Intelligence forecasts the 5G coverage to be only 40% by 2021, reflecting a cautious investment sentiment and remaining headroom for LTE.
Forecasts for 5G take-up show agradual S curve that begins to ascend post-2021. Take-up will reach 1.4 billion connections (18% of the base) by 2025, though this will be heavily driven by the US, China, Korea and Japan.
Paradoxically, the 2020s still belong to 4G, at least in volume terms, according to the research firm. India, Africa and swathes of Southeast Asia are in the midst of mass migration to LTE and low-end Android smartphones. As a result, around 60% of mobile connections are estimated to be running on LTE by 2025. Most operators have plans to shut down their GSM networks, which means 2G will all but disappear.
Five economies are expected to account for more than 70% of the global 5G connections base by 2025.
China, the single largest 5G market, will have nearly half a billion users by 2025. The government has made it a national priority as part of the broader digital transformation of the economy.
The US, Japan and South Korea will have the fastest migration to 5G, going from early adoption to lead technology in the period to 2025. High-income consumers in these countries will likely be a benchmark for new use cases.
Europe will lag behind (around 30% adoption by 2025), with operators still looking to recoup 4G investments.
Operators will invest up to $1 trillion in 5G networks
The research extimates that much of the 5G network investment to 2025 ($700 billion) will be back-loaded, reflecting more targeted rollouts compared to 4G. It will take longer to reach a given level of population coverage (40% in seven years versus five years for 4G).
The overall 5G network investment cycle will also likely be longer than 4G.
4G and 5G networks are expected to coexist and remain complementary into the 2030s.
Looking out to 2025, 5G network investment can be divided into three main waves, according to the research:
Wave 1: Early deployments 2018–2020 – China, US, South Korea and Japan dominate.
Wave 2: Ramp-up 2021–2023 –Europe accelerates, more than doubling its 5G capex (nearly $100 billion in this phase)
Wave 3: Wider spread in 2024 and beyond – 5G in Latin America, MENA, CIS and part of Africa.
With mmWave's weak signal propagation, 5G deployments in the US have been limited so far to pockets of urban areas requiring additional capacity and faster speeds. To work at scale, mmWaveneeds a very high density of small cells, which will take significant amounts of capex and time.
US 5G adoption is expected to accelerate in 2020 and beyond, as operators expand coverage using sub-6 GHzbands. As well as refarming existing spectrum for 5G, new techniques such as dynamic spectrum allocation should help balance 4G nd 5G bandwidth.
Intensified competition could also stimulate adoption beyond current forecasts. GSMA Intelligence expects that most operators will price 5G at a small premium to LTE, but this could change if T-Mobile seeks to amplify its disruptor image post-merger.
5G for home broadband
5G as a last-mile option for home broadband has garnered increasing interest as a cheaper alternative to fibre.
The US plays a pivotal role, with Verizon having launched and T-Mobile waiting in the wings. Onthe face of it, this presents a sizeable addressable market, especially when considering that around 20 million households in the US lack high-speed broadband.
However, competing head on with cable and FTTH is challenging. mmWave (the likely carrierfor FWA) has weak signal propagation, requiring a very high density of small cells. Sufficient spectrum bandwidth is also needed to deliver competitive speed, which must be weighed against wireless data demands.
None of these are insurmountable problems but they underline the challenge in establishing a viable alternative to fibre, which remains the gold standard in data transmission and commands the greatest pricing power.
A smattering of telcos in other countries have similarly announced plans to offer FWA, mostly in Europe and the Middle East. Only Vodafone Qatar has a live service. At $96 per month for 100 Mbps, this is a premium product and unlikely to be replicated elsewhere.
Enterprise verticals
Companies in a range of verticals (manufacturing, powergeneration, aerospace) are evaluating options for digitising product assembly and general operations management.
This presents an opportunity for operators that can offer 5G with complementary infrastructure for low latency service (mostly data centres close to the edge) and analytics.
However, GSMA Intelligence's enterprise survey indicates that while a majority recognise the speed gains from 5G, other improvements arenot widely appreciated. Many simply say "4G is still goodenough".
China is a clear exception. Early partnerships and trials fromthe mobile operators have paid dividends, evidenced by widespread industrial sector intent to utilise 5G.
Smart manufacturing
Manufacturing companies are adopting robots, AI, sensorsand a range of industrial IoT solutions to automate andmonitor production. In many cases this depends on low-latency connectivity to satisfy precision thresholds and real-time analytics.
5G theoretical standards are for sub-1 ms roundtrip, which is attractive when combined with the option of a network slice offering a guaranteed quality of service to factory owners. Achieving that latency will likely require edge computing infrastructure where cloud servers sit in close proximity to (or even inside) factories.
Globally, smart manufacturing IoT connections will grow seven-fold between 2018 and 2025 to almost 1 billion connections. China is the single largest driver, helped by investment and political will to forge its position as a global leader in the industrial economy.
The Changying Precision Technology Company inChina (which automated 90% of its production line) and more recently a satellite facility in Florida jointly owned by OneWeb and Airbus have provided an early template for such a design.
Autonomous driving
Automakers and automotive tech players aim to bring commercially available level 4 and 5 autonomous cars to the roads over the next five years (Waymo was first in 2019).
Mobility-as-a-service (ride hailing) in selected driving areas is the key use case over the next five to 10 years.
The rate of progress depends heavily on two factors: AI and regulation. Advances in deep learning, computer vision, real-time recognition of the surrounding environment and AI-based computing infrastructure are required to process the huge amounts of data gathered by a level 4/5 car in real time and turn this into actual decisions.
The operator role is most likely in helping the carcommunicate with its surroundings, not the actual driving given the risk of signal loss. LTE networks are enabling earlyC-V2X pilots and launches; 5G will enhance C-V2X and support larger scale deployments.
Wi-Fi is a competing alternative but has the drawback of higher costs for successive equipment upgrades. The rejection of the Wi-Fi standard in autonomous vehicles by the European Commission in July 2019 provides an open window for cellular.
Internet penetration has passed 50%, but still 50% to go
While more than two thirds of the population are connected to the internet in North America and Europe, access levels remain below a third in Africa, India and much of the sub-continent.
High populations magnify the effect. India alone accounts for 860 million of the unconnected globally. Pakistan and Bangladesh are further reservoirs.
Network coverage remains a challenge but one that has mitigated. Some 750 million people live outside of a viable 3G or 4G signal but this was 1.8 billion only five years ago. Organic expansion and network sharing have extended mobile coverage to rural locales.
The bigger obstacle is relevance and understanding how to use the mobile internet (digital literacy).
Predictions for the next 10 years
5 years by 2025
One of the GAFA companies is broken up
AR eye glasses reach the mass market with a form factor from at least one global OEM
5G becomes the first generation in the history of mobile to have a bigger impact on enterprise than consumers
Private enterprise networks explode and become competition battleground between telcos and cloud companies
Health wearables become part of the solution to over-pressed public health systems. Over 50% of people in high income countries aged 55+ own a connected health device prescribed by their doctor (2019 = 5%)

10 years by 2030
The world's first autonomous mobile network becomes commercially active
Global internet penetration inflects to reach 90% (2019 = 50%)
Data hubs established to facilitate public access to commercial IoT data
China becomes world's largest mobile market by revenue (US = $247bn, China = $163bn in 2018)
Autonomous vehicles take hold. 35% of annual new car sales in the US are Level 4 by 2030