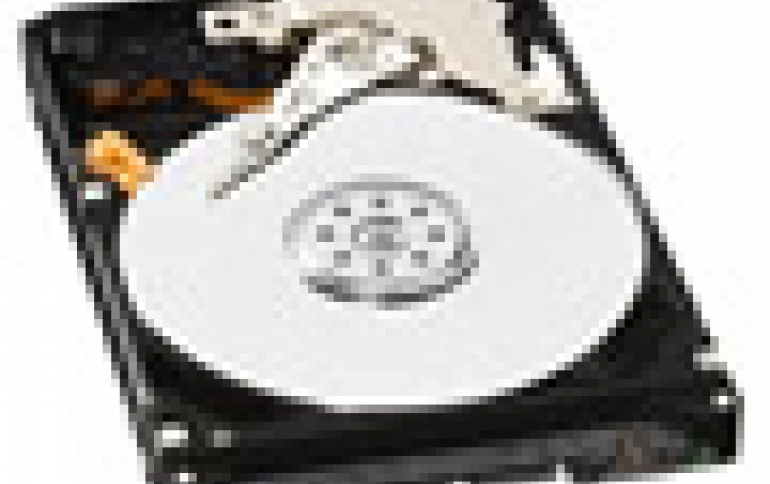 Western Digital Ships 1TB Laptop Hard Disk Drive
Western Digital announced today the WD Scorpio Blue series of 2.5-inch hard disks for notebooks and other portable devices, offering capacities of up to 1TB. The 1TB version will retail for $250. The Scorpio Blue line also includes a $190 750GB model.
With available SATA or EIDE interfaces, WD Scorpio Blue drives offer low power consumption and cool operation, making them perfect for notebooks and other portable devices.
A slight increase in overall drive height (750 GB and 1 TB only) has driven storage capacity for 2.5-inch form factor drives upwards. However, the 12.5 mm height of the 750 GB and 1 TB models may not be compatible with all notebook systems, so make sure to consult system specifications for maximum allowable drive height before attempting to install.
WD?s exclusive WhisperDrive combines advanced seeking algorithms to yield one of the quietest 2.5-inch hard drives on the market. These algorithms also optimize the way a drive seeks for data, which significantly improves power consumption.
WD's ShockGuard technology protects the drive mechanics and platter surfaces from shocks. WD's SecurePark parks the recording heads off the disk surface during spin up, spin down, and when the drive is off. This ensures the recording head never touches the disk surface resulting in improved long term reliability due to less head wear, and improved non-operational shock tolerance.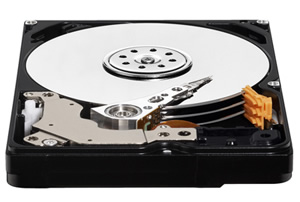 New My Passport Essential SE Portable Drives
WD also today introduced its new one terabyte (TB) and 750 gigabyte (GB) capacity My Passport Essential SE Portable USB Drives. Available now at WD's online store (www.shopwd.com), the new drives feature a titanium silver finish, they are USB-powered and are equipped with sync and encryption software (Windows-compatible only).
WD Sync software allows users to easily take desktop content with them by simplifying the synchronization of essential personal files and Microsoft Outlook data on a PC. Should owners misplace the drive, they know their data is protected with 128-bit encryption.
WD's My Passport Essential SE portable drives are available now in the U.S. at select retail stores and from WD's online store (www.shopwd.com). MSRP for the My Passport Essential SE 1 TB portable drive is $299.99 USD and for the 750 GB model is $199.99 USD.