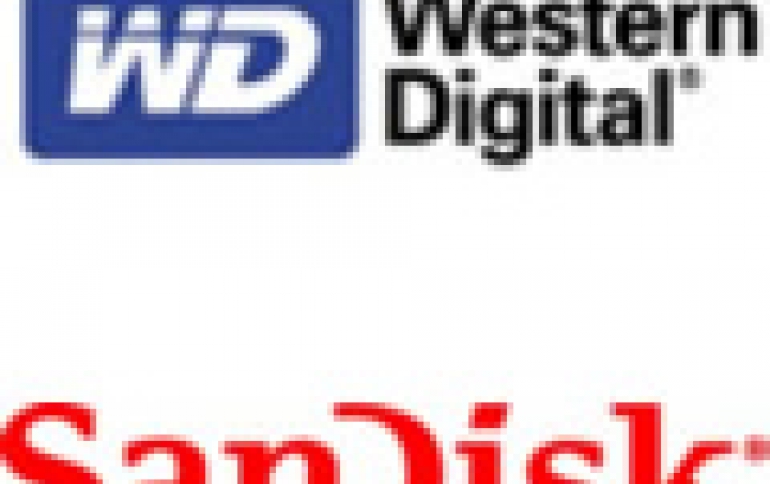 Western Digital Could Quit Bid for Toshiba Chip Unit, for Better JV Terms
Western Digital has reportedly offered to drop out of a group bidding for Toshiba's flash memory chip business to take a stronger position in their joint venture instead.
According to Reuters, The move may help Toshiba finally seal a deal to sell the chip business after months of delays, providing it with the funds needed to cover billions of dollars in liabilities arising from the failure of Westinghouse, its U.S. nuclear power engineering subsidiary.
A consortium including Western Digital, U.S. private equity firm KKR & Co, the state-backed Innovation Network of Japan and Development Bank of Japan were previously offering around 1.9 trillion yen ($17.4 billion) for the chip business.
Those talks had stalled in recent weeks, however, as the two sides struggled to come to an agreement over Western Digital's stake in the business, which the Japanese company wanted to limit in an attempt to avoid prolonged antitrust reviews.
Toshiba and Western Digital, joint venture partners at Toshiba's key plant in central Japan, are the world's second and third largest producers of NAND memory chips after Samsung Electronics Co .
To help close the deal, California-based Western Digital has told Toshiba it is prepared to pull out of a consortium bidding for the business in order to address such concerns, said Reuters' sources.
In return Western Digital is seeking to strengthen its position in the joint venture operations.
Toshiba's board is due to meet on Wednesday to discuss the deal.