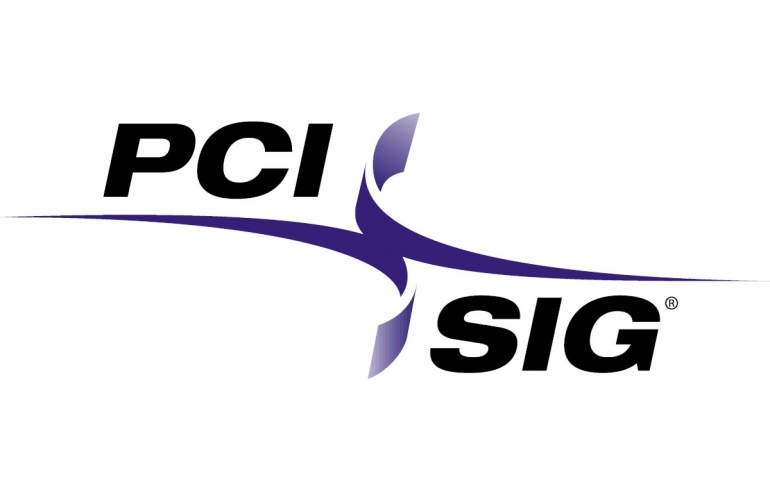 Upcoming PCI Express 6.0 Specification to Reach 64 GT/s
The PCI SIG announced PCI Express 6.0 on Tuesday, scheduled to bring I/O transfer rates of 256 gigabytes per second (GBps) in a few years.
Targeted for release in 2021, the PCIe 6.0 technology will double the data rate to 64 GT/s and up to 256 GB/s via x16 configuration while maintaining backwards compatibility with previous generations. It utilizes PAM-4 (Pulse Amplitude Modulation with 4 levels) encoding and leverages existing 56G PAM-4 in the industry. The specifications also Include low-latency Forward Error Correction (FEC) with additional mechanisms to improve bandwidth efficiency but also, add some latency. The SIG is still debating what latency its 6.0 spec will support, but it issaid that it will need to match the latency of DRAMs measured in tens of nanoseconds.
The tradeoff of a faster the link is a shorter distance that it can travel. It could be mitigated by adopting more expensive printed circuit board materials or retimer chips. Systems designers are already moving to cabled links inside servers and networking gear to avoid the costs of retimers and premium - and more expensive - board materials.
PAM-4 and FEC are new to the PCIe specs, which up to now have relied on a more relaxed non-return-to-zero (NRZ) technique.
"Continuing the trend we set with the PCIe 5.0 specification, the PCIe 6.0 specification is on a fast timeline," Al Yanes, PCI-SIG Chairman and President, said. "Due to the continued commitment of our member companies, we are on pace to double the bandwidth yet again in a time frame that will meet industry demand for throughput."
Less than a month ago, at Computex in Taipei, AMD announced that the X570 chipset and Ryzen 3800X would be the first to support PCI Express 4.0 and its 64GBps interface. The majority of PCs are stuck on PCI Express 3.0, with data transfers of 32GBps.
The PCI Express 5.0 was specification some days ago, supporting up to 128GBps. Products supporting that specification will arrive in 2020.
At a recent annual SIG event in San Fransciso, several IP and test vendors showed demos of Gen4 and Gen5 designs. A Synopsys engineer said thatthe company has 160 licensees for its Gen4 IP, including AI accelerators from startup Habana.
An IP team from Marvell showed a working demo for x4 Gen5 test block that could someday be part of a controller for a solid-state drive. Intel has said that it will support Gen5 in its processors in 2021.