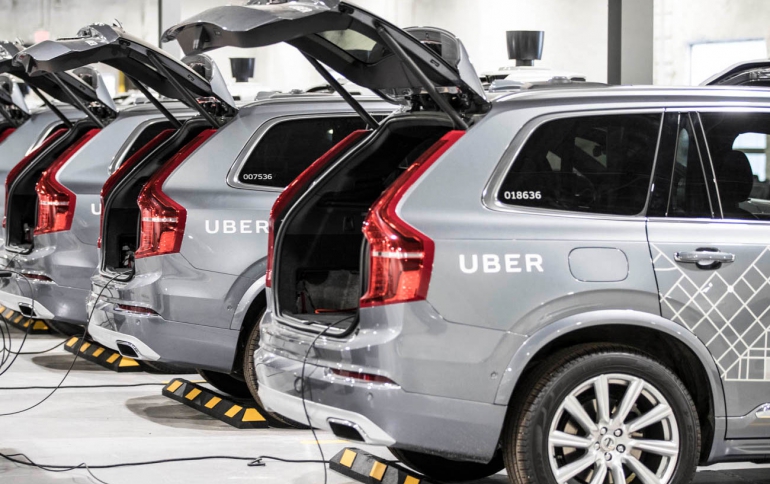 Uber's Growth is Slowing
As Uber gears up for an initial public offering later this year, its most recent financials revealed slowing sales.
The company reported $3 billion in revenue in the fourth quarter, meaning that sales grew 25% year-over-year in Q4, compared to 38% year-over-year growth in the third quarter, and 70% in the first quarter.
Uber drives towards an IPO that could reportedly value it at as much as $120 billion, or nearly double its $76 billion valuation when it last raised money.
Despite the slower pace of growth, chief financial officer Nelson Chai called 2018 Uber's strongest year yet.
"In 2018, our ridesharing business maintained category leadership in all regions we serve, Uber Freight gained exciting traction in the US, JUMP e-bikes and e-scooters are on the road in over a dozen cities, and we believe Uber Eats became the largest online food delivery business outside of China, based on gross bookings," he said in a statement.
Uber also slightly narrow its losses. The company lost $865 million in the fourth quarter, down from a loss of $1.07 billion in Q3. Its full year adjusted losses were $1.8 billion, a 15% improvement year-over-year, from $2.2 billion in 2017.
Ride-sharing company Lyft, valued at around $15 billion, is also expected to IPO later this year.