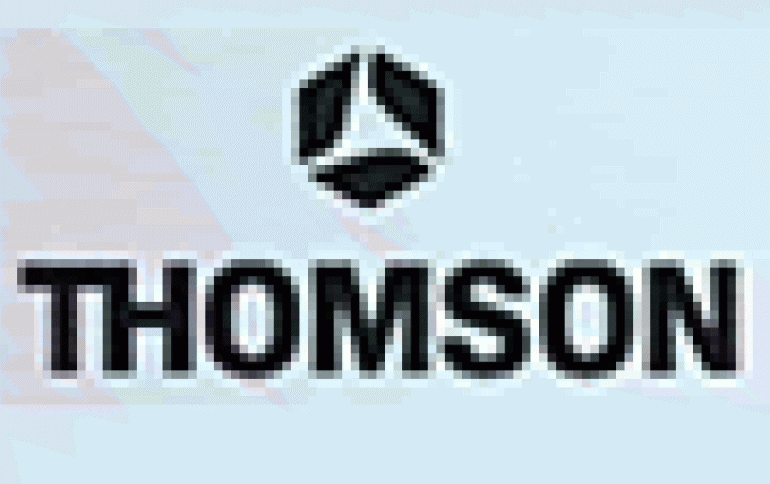 Thomson Buys Stake in Canopus
Thomson today announced that it has signed an agreement to acquire 33 1/3% of the issued and outstanding shares of Canopus Co., Ltd, a Japan-based company specialized in high-definition desktop video editing software. Thomson also disclosed today that it will launch a public tender offer for the remaining Canopus shares on Tuesday, December 6, 2005.

The value of the private transaction combined with the pending tender offer would represent approximately €91.3 million on an equity value basis. Canopus had net debt, including debt secured on real estate owned by Canopus, of €5.2 million, as of August 31, 2005. Total Canopus revenues for the 12 months to August 31st 2005 were €50 million of which €40.5 million were in the core ProAV and video editing positions.

Taken with the discussions with Thal's on Thal's Broadcast & Multimedia (broadcasting and IP-TV), this transaction completes Thomson's external initiatives for its Grass Valley Broadcast & Networks business. Grass Valley is a key element of Thomson?s Two Year Plan, as one of four primary revenue growth boosters. The acquisition fits with Thomson?s objectives to broaden its media and entertainment client base -- and to support that, accelerated delivery of technologies ranging from desktop video editing, video over IP, and digital media conversion, among others.

In addition to offering PC-based, multi-format digital and HD video editing systems, Canopus is a supplier of high-performance video encoding/decoding technology. Canopus also produces a multi-channel, multi-location video delivery solution that uses standard IP networks and display devices in enterprise-type applications such as digital signage for advertising and VOD applications for in-house video systems.

"Canopus brings important products and technologies that allow us to address multiple facets of our growth strategy and accelerate key elements of our R&D roadmap," said Marc Valentin, president of the Grass Valley business within Thomson. "Truly, we are acquiring a star with Canopus."